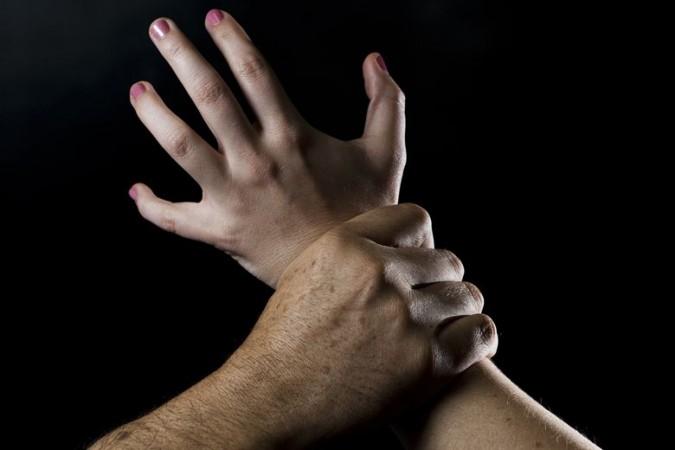 A 23-year-old woman, from Hapur in Uttar Pradesh, took to self-immolation as a last resort after the police refused to register a case against 16 men who raped her over the past five years. She set herself on fire in Moradabad, UP, on April 28. She is battling for life after suffering 70–80 per cent burns.
The police filed an FIR after the case was highlighted by the media. The complaint, which was filed on Monday, said that the woman was raped by 16 men and all the accused were named, reports The Times of India.
The woman was allegedly sold by her father and her aunt to a man in 2011 when she came home after she separated from her first husband. She had a son through her first marriage.
"My father got me married off in 2009 when I was just 14. My much older husband abandoned me within a few months," the woman was quoted as saying by TOI.
The woman married the man she was sold to and had her second son with him. However, he faced many monetary problems and his employer took advantage of their situation and raped her multiple times. She even got pregnant through the rape and gave birth to the employer's child. It was her third child.
"However, my ordeal started in 2014, when my second husband, who had taken a loan from his employer, was unable to pay 10% interest to him. Taking advantage of the financial condition of our family, the employer raped me and repeatedly did that threatening to defame me in the village," the woman wrote in her FIR, reports the article stated.
She added that her husband knew of everything but asked her to remain silent and changed his employer.
In 2016, when she was just 21 years of age, the woman was raped by one man who saw her alone in a field and things took a major turn for the worse when, in 2017, she was raped by 14 men in different occasions, the FIR states.
The woman's prayer was answered when she met a man in Bhandara, where she was working and he agreed to help her after she recited her ordeal to him. This was after she went to the Babugarh police station and the former and current station house officers, Mukesh and Rajesh Bharti did not pay heed to her complaints. They were also named in her FIR. She also had dialled 1076 (Uttar Pradesh chief minister's helpline number) but in vain.
"It was then that I happened to meet a man at a Bhandara where I was working and confided in him. He agreed to help me but the accused started giving death threats to both of us, after which we had to leave the village. We started living together in November 2018 in Moradabad. But the accused even called me up to abuse and give death threats. That is when I decided to put myself on fire," the woman wrote in her complaint.
The accused have been charged under sections 323 (voluntarily causing hurt), 328 (causing hurt by means of poison), 366 (kidnapping), 376 (rape), 376-D (gang rape) and 506 (criminal intimidation).