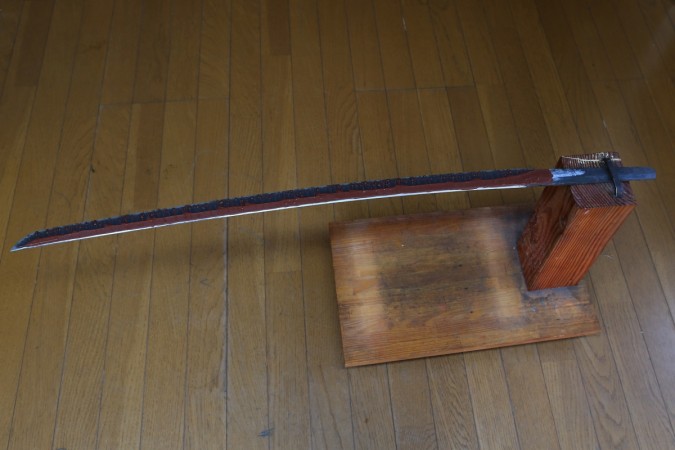 Emily Javier from Washington, United States attacked her boyfriend Alex Lovell with a samurai sword when he was sleeping and the reason: she found dating app Tinder on his mobile phone.
The incident happened on March 3 when Lovell was sleeping and his girlfriend of two years used her phone to aim better. The 29-year-old Lovell is still in the hospital and recovering from multiple wounds and lacerations, The Oregonian reported.
"I was just so proud for beating this samurai wannabe crazy lady with hate in her heart," Lovell told The Oregonian in a Facebook message. "I've been preparing my whole life for something like this."
Javier told police that she found Tinder on his mobile phone and was also furious because of his video game playing habit. After attacking her boyfriend, she called 911 emergency number and informed the caller that she repeatedly slashed her boyfriend with the sword during the wee hours on March 3.
She told police that Lovell was cheating. After Tinder app, she saw sexually suggestive scratches on his back and then red hair in the shower drain, while her hair was dyed green.
Lovell, who woke up to see his girlfriend attacking him, used his survival instincts and relied on martial arts stunt moves he watched mostly in Kung Fu movies. He got her in a bear hug.
"I was able to wing chun my way to survival," Lovell told the newspaper, adding: "I saw the look in her eyes, and it scared the living poop out of me. I told her I loved her, and she was killing me. She needed to call the police, or I was going to die."
After the violent outburst, she called 911 for help. She thought she killed Lovell. "I think he's dead. You need to hurry," Javier told the dispatcher.
Police arrived at their Northeast Garfield Street home and found Lovell bleeding with serious injuries. He survived the attack, but almost lost his index, middle and ring fingers. Doctors have reattached his fingers.
This week, Lovell denied the allegations and said he hardly got time to hang out with anyone.
"I barely had time to hang out with my girlfriend, let alone another girl," he told Columbian. "I didn't see it coming, but it makes sense that it happened. She obviously didn't want anyone else to have me so, samurai sword."
When The Oregonian asked if he and Javier were still dating, he replied, "I haven't spoken to her if that's what you mean lol. She called the authorities and saved my life, I hope that counts for something. It's a bit complicated. Regardless, I assume she needs some serious help."
Javier, meanwhile, remains in custody, her trial is set for May 7 and her bail is set at $350,000.