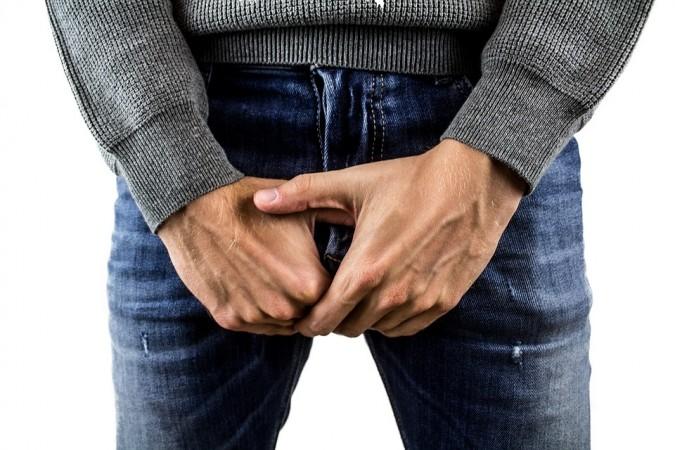 A mother of two allegedly chopped off her husband's penis and testicles and flushed them down the toilet as she suspected he was cheating on her. The incident happened in the city of Jalandhar in India's northern state, Punjab.
Sukhwant Kaur, the furious wife from Jalandhar, thought her husband Azad Singh was cheating on her and decided to teach him a lesson. On Tuesday, she hit on his head with a rod while he was sleeping, and took a knife and chopped off his genitals. She later flushed the genitals down the toilet.
He was immediately rushed to the hospital as he was bleeding profusely. Azad was critically injured and was fighting for his life in a local hospital, the Press Trust of India quoted a police official as saying.
Jalandhar Assistant Commissioner of Police Satinder Kumar said that Sukhwant doubted that her husband had an illicit relationship and resorted to the extreme step because of it.
"The woman first hit her husband with a rod when he was sleeping which left him unconscious. Thereafter, she chopped off his private parts with a knife and then disposed of them in a toilet," the ACP told PTI.
A similar incident had happened in October last year when a woman in Kerala's Kuttippuram town chopped off her lover's penis after she found out that he was marrying another woman.
The 26-year-old Irshad later reattached an amputated penis.
"To re-implant, an amputated penis, all the complex structures in the penis have to be repaired. In this case, we successfully repaired the arteries which bring the blood to the organ, the veins which carry the blood away, the nerves which give sensibility to the organ, the urethra, the corpora which provide erection and the muscles. The patient can be back to normal life in four weeks," Dr. Krishnakumar, senior consultant, Plastic and Reconstructive Surgery, Aster MIMS told The Times of India in 2017.