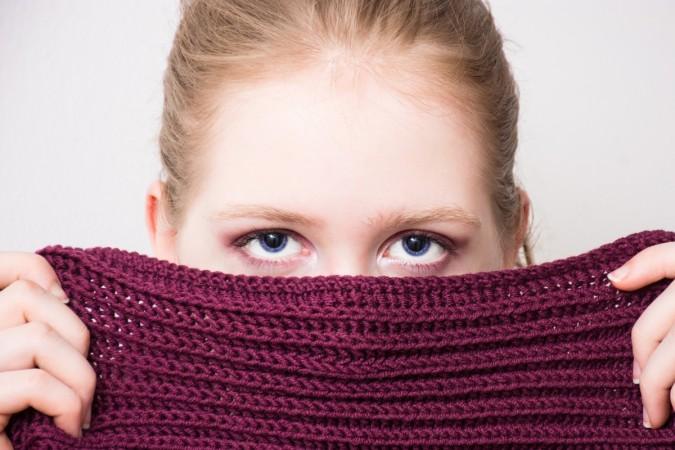 A mother-of-two, Charmaine Sahadeo, has been left with an unusual condition that has rendered her face looking like a bubble-wrap from the growth of a thousand tumors that the birth of her second child had triggered off.
The 38-year-old's agonizing bumps and three giant growths on her right leg are from an extreme case of neurofibromatosis – a condition caused by a genetic mutation that affects nerve tissue growth and is incurable.
It can either be inherited from parents, or can occur spontaneously, with early symptoms including flat brown birthmarks, and lumps and bumps in unusual places, says The Neuro Foundation. It is also associated with learning difficulties but most people suffering from it are otherwise healthy and live to normal life expectancy.
In Charmaine's case, however, she believes the condition has taken such extreme toll on her appearance is the reason behind her marriage breaking off after 18 years. But that isn't the only thing on the list of her worries.
The woman is subjected to rude, cruel comments from strangers as well as horrified reaction from employers, which has led to financial crisis. She also shared with Daily Mail Online how children run away upon seeing her and some morbid people have even suggested her to commit suicide.
Mother to Caleb, 19 and Osiris, 15, she said: "I have one of the most serious cases of neurofibromatosis in the world." But despite her condition being so severe, she chooses to stay positive. "I see myself as a beautiful person and I try not to let people affect me."
So far, she has had two surgeries but she also believes she has run out of treatment options in Trinidad – which has made her seek out for help from abroad.
"I have had the condition since birth, but it started getting a lot worse about 15 years ago," she said. "It was very small and did not show up much until after the birth of my second child. Then after he was born it got a lot worse."
Among the thousands of lumps that have grown all over her, Charmaine says the ones next to her eyes scare concern her the most as surgery to get rid of them could risk her vision.
As for the pain, she said: 'It's very painful, especially [on] my leg. Right now when I squeeze the bump something like a large blackhead comes out. Sometimes if you do that they can become infected. Once my entire finger swelled up and it was very painful. I have to be very careful."
Despite rude comments and children running away from her, she has decided to carry on with the hope for treatment. "I'm a happy person. At the end of the day, I do everything that a normal person does. How could I think about doing anything to harm myself? Some people with neurofibromatosis might not feel able to carry on but I do."
Her financial struggle is an ongoing matter of crisis too, as employers are hesitant to heir her. "I cannot walk far or stand for a long time as the weight of the all the growths is so great and it gets painful," she explained.
Luckily for Charmaine, her children are extremely loving towards the mother who tries to do everything she can in her condition to give them a normal life. And for the sake of how much her disorder affects them, she is persistent about finding a successful treatment.
"I would love to have proper treatment," she said. "A couple of years ago I traveled to a clinic in Maryland for four days and they were able to help me. I would like to go back or try anywhere else that could help me, whether that is in the US or the UK or anywhere in Europe or Australia."