A 15-year-old girl was abandoned by her parents all for a large tumour upon her face – and rendered an outcast, with people refusing to even sit or eat next to her. Fortunately for the Indian teenager, a seven-hour operation was able to change her life.
Simaria Singh was left partially blind in her left eye and is thought to have suffered from either meningoencephalocele or a dermoid cyst, which also caused agonising pain.
Also read: Grapefruit sized tumour on kid's face
She was found begging on the streets by children's rights activist Rajesh Shukla, 43, last December and was then admitted to Bombay Hospital in Indore. Luckily, doctors removed the 0.6lb weighing tumour on January 16.
As Daily Mail Online reported, Shukla said: "This is [nothing] short of a miracle. She is extremely happy and the first question she asked me was if she can get married now."
Dr Prashant Newalkar, a neurosurgeon at the hospital, said: "We are still waiting for the reports but it seems she was suffering from a congenital condition wherein her skull had a defect and the fluid from the brain started leaking through [the] nasal cavity and [a tumour] formed at [the] frontal and nasal bones.
"It is a congenital condition and early detection during pregnancy is possible but [it] looks like, in her case, her mother did not undergo [an] ultrasound [scan]. We performed the surgery in which we closed the defect in the skull."
Also read: Toddler with 'tennis ball' nose
"The success rate is very high in such surgeries with only [a] one percent chance of recurrence but we are hopeful that she [will] lead a healthy life now," he added
Even though Simaria is expected to undergo further surgery to correct the facial disfigurement and help restore her vision, her family now hopes the teenager will return to their home, after being discharged from the hospital in 10 days, as is due.
Shukla, having been in touch with her parents, shared, "The family is extremely poor. Her father, Jagannath Singh, is [a] daily-wage labour and her mother, Mudra Devi, is a housewife who looks after their other seven children."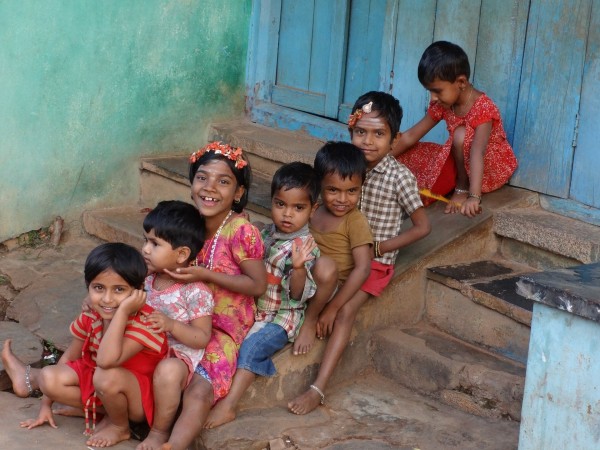 After finding her begging on the streets on December 21, Shukla said she was taken to the children's home Bal Sakha Ashram. "The first night we kept her in a separate room so [as] not to scare [the] other kids but [the] next day, we counselled her and found out that she was abhorred by her own parents."
Talking about how she was dejected and neglected all her life, he revealed, "Her father told us how he had no money to treat his daughter and would often feel pity on her. But now the parents [are] more than happy to take her home. However, we are hoping to keep Simaria with us until she gets completely well and then we will leave the decision [up to] her.
But that isn't Simaria's only option as on December 21, Shukla also added, "If she wishes to continue living with us, the [children's home will] happily accept her."