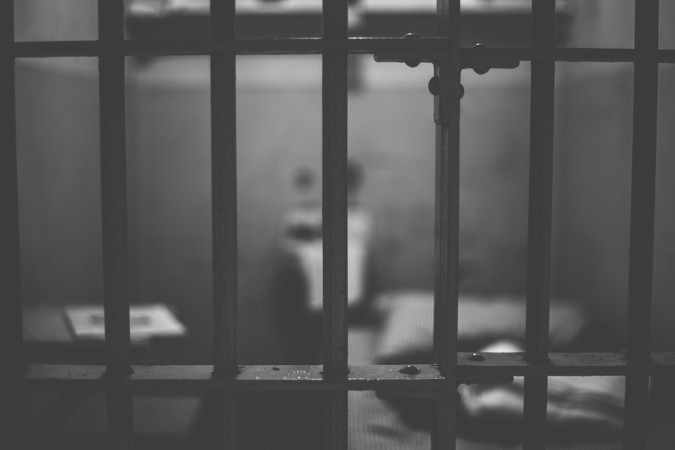 The swelling number of undertrials languishing in jails across India - roughly 2,82,879 - equals the population of the Caribbean nation of Barbados.
Undertrials are those detained in prison during trial, investigation or inquiry. They are presumed innocent until proven guilty. But evidence suggests that they are victim to physical torture and psychological trauma inflicted due to prison violence and poor living conditions.
"The judiciary and the government have admitted that many undertrials are poor people accused of minor offences and locked away for long periods because they don't know their rights and cannot access legal aid," Arijit Sen, manager, undertrials project at Amnesty International, was quoted as saying by IndiaSpend.
Injustice for undertrials prevails despite legal provisions such as the 1980 Supreme Court ruling that Article 21 of the Constitution entitles prisoners to a fair and speedy trial as part of their fundamental right to life and liberty.
Another legal provision, section 436-A of the Code of Criminal Procedure (CrPC), was introduced in 2005. It mandates the release undertrial detainees, who have been imprisoned for half the maximum sentence they would have received if convicted for the offence they are charged with. Their release is conditional with or without surety of a submitted personal bond. The section does not apply to those who could be sentenced to death or life term, but statistics show that a significant number of undertrials are languishing in jail after being charged for crimes under the Indian Penal Code (IPC).
In 2014, seven in 10 prisoners were undertrials, and two in 10 had been detained for more than a year without being convicted.
As many as 122,056 undertrial prisoners (43 per cent) were detained for more than six months to more than five years by the end of 2014. Many of them have remained in prison for more than the period of punishment they would have got had they been convicted.
So why haven't legal safeguards under Section 436-A of the CrPC worked?
Some progress under this was made after RC Lahoti, former Chief Justice of India, intervened in the matter by sending a letter regarding the inhuman conditions of 1,382 prisons to the SC in June 2013.
Responding to the letter, a landmark judgment by the SC in 2014 ordered the immediate release of undertrial prisoners eligible to benefit under section 436-A of the CrPC by establishing an Under Trial Review Committee (UTRC) in each district, recommended by a 2013 interim order.
Nearly 6,000 undertrial prisoners were released between July 2015 and January 2016 thanks to the efforts of the UTRC comprising district judge, district magistrate and district superintendent of police. They are collectively responsible for ensuring speedy justice.
However the high pendency rate of IPC crimes due to the vacancies in lower courts (best explained by Justice Thakur), non-functional UTRCs, discrepancies in prison records, poor management of information systems, lack of effective legal aid and cancellation of trials due to shortage of police escorts and video conference facilities are reasons why undertrials continue to languish in jails.