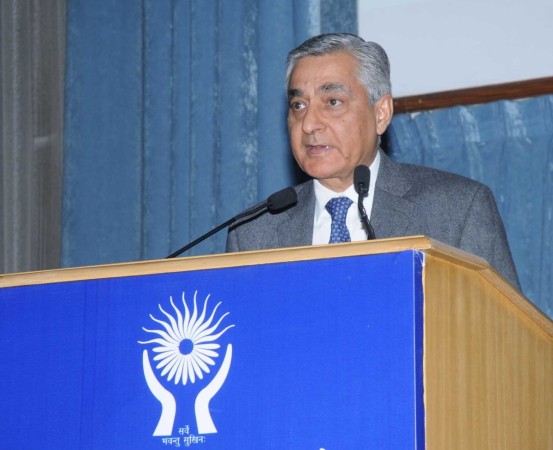 There is a need to appoint more than 70,000 judges to clear all cases pending in the Indian courts, Chief Justice of India (CJI) TS Thakur reportedly said on Sunday. Indian courts, which have a strength of only 18,000 judges, are burdened with a total of 3.14 crore unresolved cases.
The process of filling the vacancies in the Indian courts is progressing at a slow pace, the CJI said, adding that around 170 proposals for the appointment of judges to the high courts are still pending with the government, according to the Press Trust of India.
"If you go by the number of people that have been added to the population, we may now require more than 70,000 judges to clear the pending cases," Justice Thakur said.
"While we (judiciary) remain keen to ensure that judges' appointments are made quickly, the machinery involved with the appointment of judges continue to grind very slowly," he said, adding that "access to justice is a fundamental right and the government cannot afford to deny the people their fundamental right."
Of the 900 sanctioned posts of judges in the high courts of India, 450 are vacant, Justice Thakur said. The backlog of cases in the high courts are feared to reach around 1 crore by the end of 2016.
The CJI had brought up the issue of shortage of judges in the Indian judiciary before Prime Minister Narendra Modi during the Joint Conference of Chief Ministers and Chief Justices in Delhi late last month.