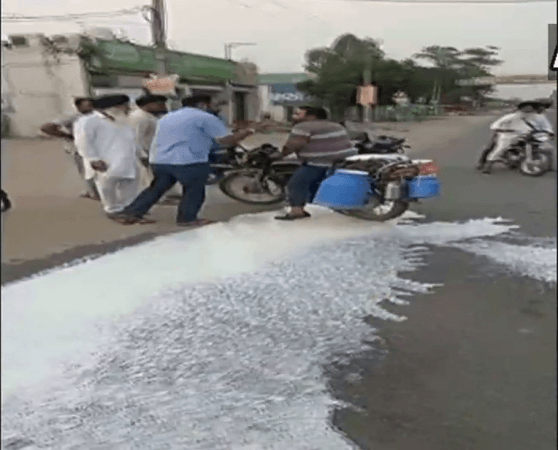 While most weekends are spent relaxing and unwinding after a long and tiring five or six days, this weekend you might want to do things differently and instead stock up on essentials like vegetables and milk. Farmers across eight states in India have begun the "Gaon Bandh" (village shutdown) and have gone on a 10-day strike, which will affect the supplies of these essentials in the market.
The strike has been coordinated by the Rashtriya Kisan Mahasangh (RKM) with local partners and the farmers in these states -- Maharashtra, Madhya Pradesh, Rajasthan, Uttar Pradesh, Punjab, Haryana, Karnataka and Chhattisgarh – are joining the protest.
The farmers are demanding loan waivers, land reforms and free power supply for pumps, and have said that the strike will continue until these concerns are addressed. "We want the government to accept all our demands. Until then, we will continue to block supply of fruits, vegetables and milk," Hindustan Times quoted Sandeep Gidde Patil, a member of the RKM, as saying.
While farmers are holding back supplies in some places and holding peaceful protests are such as Punjab's Faridkot, things have turned violent in many areas like Haryana's Fatehabad district. However, no injuries or casualties have come to light yet.
Inderjit Jaijee, who is leading the protests in Punjab, told News18: "Farmers in Punjab have been distressed for a long time now. We have decided to stop supply of produce to the markets. This will create an automatic panic in the food market and the government has to listen to us."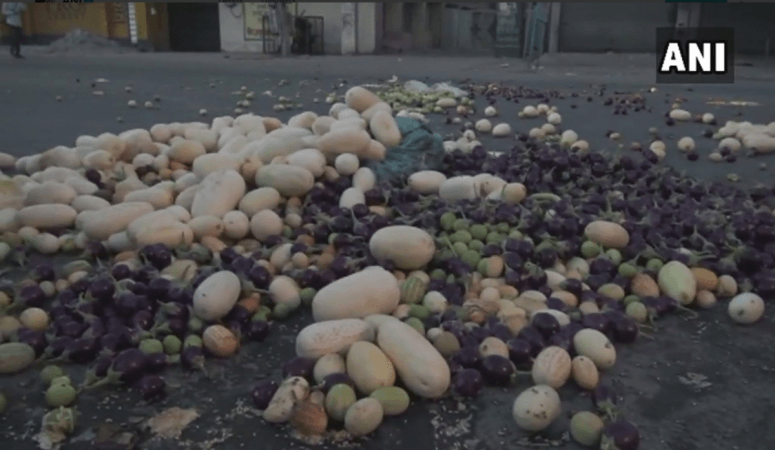 Rashtriya Kisan Mazdoor Mahasangh convenor Shiv Kumar Sharma also added that farmers and their issues have been neglected for long and it's time that the government addresses these issues.
"This has now become a nationwide agitation. We have named the protest 'Gaon Bandh'. We won't go to cities, as we don't want to heckle the normal lives of the people. We have decided to observe a Bharat Bandh on June 10 till 2 pm," Sharma said.
While farmer organisations have gone all out to organise the bandh, Madhya Pradesh Agriculture Minister Gauri Shankar Bisen said that the strike is unlikely to have any major effect as only the organisations have called for it and farmers aren't really supporting it.
Agriculture secretary SK Pattanayak also added that they are yet to receive any official memorandum on the strike. "If we do, we will certainly respond to them," HT quoted him as saying.
However, the way the protest is being carried out has garnered wide criticism on social media. Twitter users lashed out at the farmer organisations after images of vegetables strewn and milk spilt on the roads emerged online. Twitter users asked why these essentials items had to be wasted in the name of protests and quipped that they should instead be given away to the poor and needy.
"There are children who are still dying for just a drop of milk. If you want to protest its fine. but tha day when ,"Anya Devta" turns his back on you dont complain. Atleast without wasting the milk, they could have given to the poor for free," said a user.
"I urge n suggest farmers not to waste milk but more effective way to protest will be give this milk for free to below poverty line kids n family and starve rich people," another social media added.