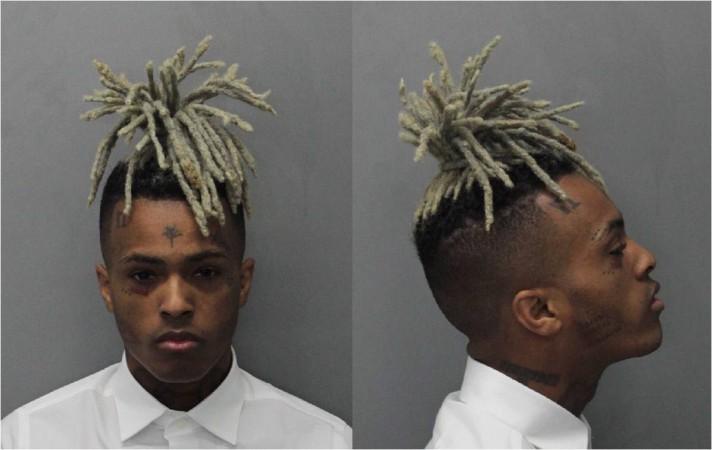 Rapper XXXTentacion, who shot to fame with two back-to-back hit albums, was shot and killed during an apparent robbery outside a motorcycle dealership at around 4 pm local time on Monday in South Florida. The rapper, whose real name was Jahseh Onfroy, was 20.
The rapper was leaving the store when two armed suspects in a dark coloured SUV approached his car and fired, CNN quoted Keyla Concepción, Broward County sheriff department public information officer as saying.
XXXTentacion was rushed to hospital after the incident where he was pronounced dead at 5.39 pm local time. Police are now looking for the two armed suspects. TMZ initially reported that the rapper had "no pulse" following the incident.
"Everyone at Caroline is shocked to learn of the tragic death of Jahseh Onfroy, professionally known as XXXTentacion. We extend our heartfelt condolences to his family and loved ones," Caroline Records, XXXTentacion's label, said in a statement to Variety.
Who was rapper XXXTentacion?
XXXTentacion a Florida native shot to fame in the last year and a half after his song Look at Me became a sensation on social media and website SoundCloud. His debut song 17 and the followup song "?" gave him the popularity. The "?" song debuted at No.1 of the Billboard 200 chart in March. The song "SAD!" debuted at No. 7 on the Billboard Hot 100.
At the age of 20, he became a popular rapper, but his career was embroiled in several controversies, including legal problems. He was awaiting trial for a domestic violence incident that involved his pregnant girlfriend.
Not just domestic violence, his music video Look at Me was slammed for showing a scene in which XXXTentacion is lynching a young white boy, according to CNN. He was also banned on Spotify as a part of its "new hate content and hateful conduct policy." However, the policy was changed after Spotify was slammed by media.
Hours after his death, his songs SAD! and Moonlight took the top two positions on the Spotify playlist.
From Kanye West to Sean Don, several celebrities took to Twitter and Instagram to mourn the death of the 20-year-old rapper. Check out their tweets below:
rest in peace ??? I never told you how much you inspired me when you were here thank you for existing pic.twitter.com/QU7DR3Ghbw

— KANYE WEST (@kanyewest) June 18, 2018
My heart dropped when I heard about @xxxtentacion, I feel like we only got to see a glimpse of his artistry. I didn't know him personally but I respect how passionate he was about his music and message. Nobody deserves this kind of ending. gone too soon, damn! RIP

— Sean Don (@BigSean) June 19, 2018
Really sad Rip xxx.. so sad to lose good artist. ????????

— T-Raww (@Tyga) June 18, 2018
This got me fucked up. RIP X. Enormous talent and limitless potential and a strong desire to be a better person. God bless his family, friends and fans.

— J. Cole (@JColeNC) June 18, 2018
R.I.P @xxxtentacion sad day for music. He was a real talented musician, only 20yrs old. ?

— Daniel Sturridge (@DanielSturridge) June 18, 2018
Notwithstanding personal demons, he was a huge talent & bringing a beautiful new feel to hip hop. So sad. #moonlight https://t.co/E2UYdFMkfz

— Louis Theroux (@louistheroux) June 18, 2018