Tim Bergling, popularly known as Avicii, was found dead in Muscat, Oman.
He was 28 years old and the cause of death is still unknown.
The DJ was recently photographed at Muscat Hills Resort. An onlooker shared he was in Oman on a vacation.
Friends, family and fans mourn the loss of the Wake Me Up hitmaker.
Swedish DJ Avicii, 28, was found dead in Oman on Friday, April 20, shocking fans and friends alike. The musician, whose real name is Tim Bergling, was known for his hit number Wake Me Up. Avicii's cause of death is still not known but in the recent years, Tim was known to have suffered from acute pancreatitis that was partially caused by excessive drinking.
"It is with profound sorrow that we announce the loss of Tim Bergling, also known as Avicii," his publicist Diana Baron said. "He was found dead in Muscat, Oman, this Friday afternoon local time, April 20th. The family is devastated and we ask everyone to please respect their need for privacy in this difficult time. No further statements will be given."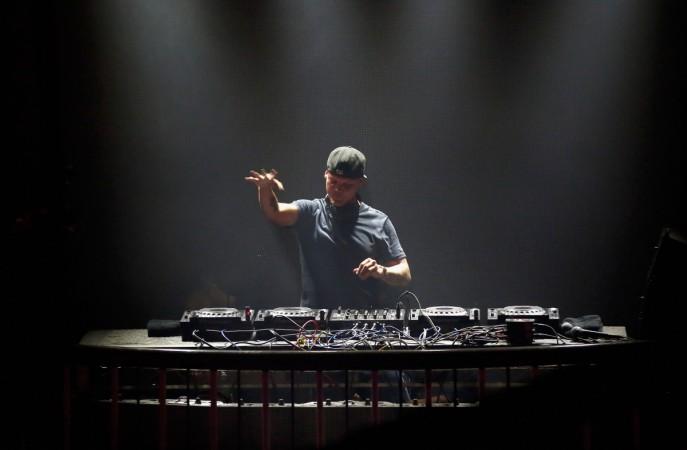 Just a few days ago, Avicii was seen posing with fans at the Muscat Hills Resort, Daily Mail reports. This could be some of his last photos alive.
Maitrai Joshi, a resident DJ of the resort, was seen in one of the photos with Avicii. He told the UK publication that he met the music producer last weekend. "It was shocking for us to see him there in Oman. He was on vacation, he said it was his first time in Oman," he said.
Joshi added that Avicii was supposed to head home on Sunday but decided to extend his stay an extra eight days because he was enjoying the Middle East so much.
He also told Norwegian paper VG, "He was very nice, in good shape. Last Friday they were out on a boat, and the day after I know he was having dinner with friends."
Several DJs, musicians, singers and fans have mourned his loss:
Wow, I would like to take a moment to pay tribute to the man who really opened my eyes as to what my productions could one day sound like. @Avicii was a genius and a music innovator, and I can not believe he is no longer with us. RIP to the very best.

— Charlie Puth (@charlieputh) April 20, 2018
Oh my god truly devastated for Avicii very very sad news way to young ... what a talent he was. rest in peace x

— Liam (@LiamPayne) April 20, 2018
RIP @Avicii you will be insanely missed...my deepest condolences to his family.

— Dillon Francis (@DILLONFRANCIS) April 20, 2018
Shocked at the very tragic news of @Avicii - thoughts are with his family, friends and fans.

— Calum Scott (@calumscott) April 20, 2018
Damn damn damn damn. @Avicii such an inspiration. One of the main reasons I got into dance music. This sucks

— Lost Kings (@wearelostkings) April 20, 2018
devastated at the news of @Avicii passing. working with him was one of my favorite collaborative moments. far too young. the world was a happier and fuller place with his presence and art. sending all my love to his friends and family. Xxdr

— Imagine Dragons (@Imaginedragons) April 20, 2018
The musician, who was known for several hit songs like Hey Brother and You Make Me was last active on Instagram on April 5 and three days ago on Twitter: