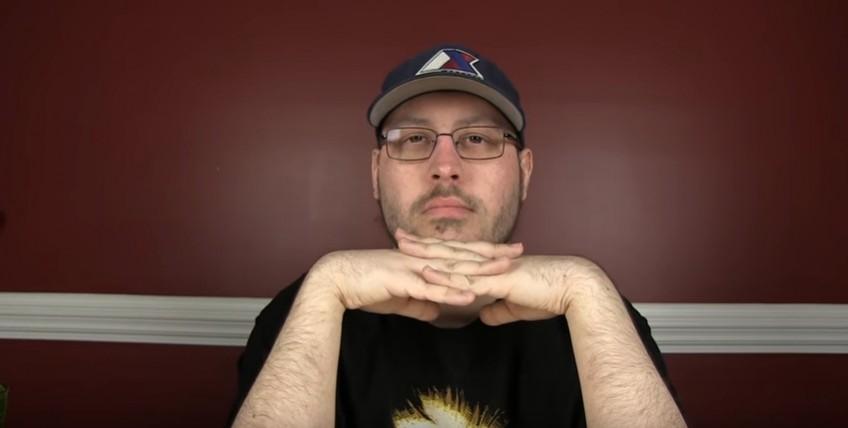 Renowned video game critic John Bain, well known as TotalBiscuit, passed away at the age of 33. He was suffering from bowel cancer which had spread to the liver. The popular YouTuber, who had nearly 2.2 million followers, had announced retirement in April this year.
His wife Genna Bain took to Twitter to share a heartfelt poem in his tribute. She also tweeted, "I'm more overwhelmed with grief than I could possibly express."
Video service Twitch, where Bain used to live stream all his video gaming sessions, released a statement to thank him for his contribution to the relevant industry.
They said, "John Bain's opinionated game critiques and sense of humour led to him becoming one of the most prominent voices in the gaming industry."
Here's a bit about the YouTuber:
TotalBiscuit rose to fame in 2010 for uploading game play videos and reviews to his YouTube channel.
He was very outspoken and honest critic of many top-selling games.
He used to telecast his live gaming session and also hosted a gaming podcast.
Bain also is also the recipient of many awards, including Fan's Choice at The Game Awards in 2014, and won a 2012 Battle Royale.
Before becoming the internet sensation, he used to work for a financial advisory company.
Many other well-known fraternities from the industry and his countless fans also took to various social media platforms to mourn his death.
Check out some Twitter reactions here.
We've lost a great critical thinker today, but @Totalbiscuit influence on the industry will not be forgotten. You've inspired so many gamers to be smarter about their fav pastime. I fondly remember matching XCOM wits & trading photon torpedoes in our board games. RIP. Miss u man! pic.twitter.com/nzs4Ot4e2V

— Joe Vargas (@AngryJoeShow) May 25, 2018
I had the privilege of working with #Totalbiscuit more than once and

and that's as far as I got before I sat staring at the flashing cursor for five minutes not finding the words. RIP, TB. You left us too soon.

— Yahtzee Croshaw (@YahtzeeCroshaw) May 25, 2018
Beyond saddened to hear of the passing of John Bain @Totalbiscuit class gentleman and really regretting not being more diligent in making time in the schedule to do his podcast. My condolences to his family and all his friends.

— Samoa Joe (@SamoaJoe) May 25, 2018
Truly saddened to hear we have lost @Totalbiscuit. He was a giant in our industry and will be sorely missed.

R.I.P John Bain <3

— PLAYERUNKNOWN (@PLAYERUNKNOWN) May 25, 2018
John Bain's opinionated game critiques and sense of humor led to him becoming one of the most prominent voices in the gaming industry. The emote bearing his face represents the indelible mark that he has left on Twitch.

Thank you for everything, TotalBiscuit.

— Twitch (@Twitch) May 25, 2018