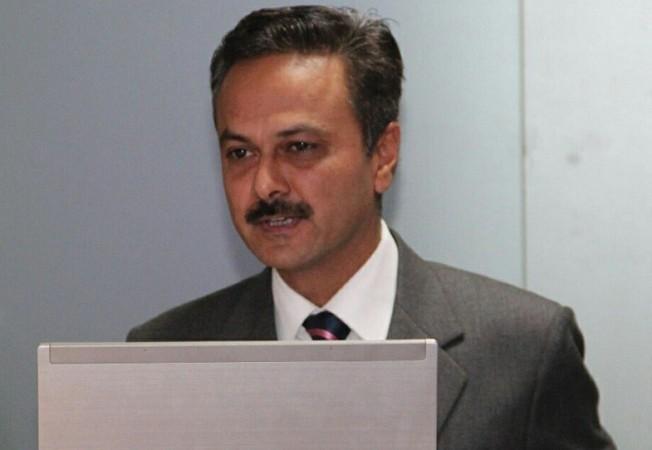 Rajesh Sahni, a decorated police officer in Uttar Pradesh, allegedly shot himself with a service revolver inside his room on Tuesday, May 29. The incident reportedly occurred at around 12.45 pm in Sahni's room at the Uttar Pradesh Anti-Terrorist Squad (ATS) headquarters in Lucknow.
Sahni's death was confirmed by Anand Kumar, Additional Director General (ADG), Law and Order.
The police officials along with the forensic experts have sealed the room and are investigating the matter. The reason for Sahni committing suicide is still yet to be ascertained.
All you need to know about Rajesh Sahni:
Rajesh Sahni belonged to the 1992 batch of the Uttar Pradesh Provincial Police Service (PPS)
He was a serving officer of the National Investigation Agency for two years
Sahni joined Uttar Pradesh Anti Terrorism Squad in July 2014
The IPS officer was also part of several high-profile cases in the past—including the encounter of ISI module Saifullah in Haji Colony of Kakori, Lucknow in 2017, according to Hindustan Times
At the time of his death, he was working on a case related to Ramesh Singh Kanyal, a Pithoragarh resident, who was arrested for helping the ISI
The 48-year-old top cop hailed from Patna
In a similar incident, Mumbai top cop and former Maharashtra Anti-Terrorism Squad (ATS) chief Himanshu Roy killed himself on Friday, May 11, at his residence. He allegedly shot himself with his service revolver while he was serving as the Additional Director General of Police of Maharashtra.
Tributes poured in for Roy as many Twitters users expressed their condolences.
Unfortunate demise of Rajesh Sahni, Adl SP ATS. He was one of the most promising officers of UP Police. Our prayers with the family. May his soul rest in peace. pic.twitter.com/gr2A0OhFu3

— Shikhar Yadav (@apkashikhar) May 29, 2018
Senior bureaucrats and cops giving up over extreme depression and committing suicide is a fast catching trend. Buxar DM Mukesh Pandey, Mumbai IPS Himashu Roy and now Lucknow ASP Rajesh Sahni. Sad yet disturbing. pic.twitter.com/THXbzzlE56

— Piyush Rai (@PiyushRaiTOI) May 29, 2018
Tragic to know about untimely demise of UP ATS SP Rajesh Sahni who committed suicide at his office today. We met first in 2013 during the brutal Maoist attack on Congress when he was with NIA. Later bumped into him and his family at Delhi airport. Very gentle and honest officer. pic.twitter.com/aTQYbhX5aB

— Aditya Raj Kaul (@AdityaRajKaul) May 29, 2018
It gives us immense grief to communicate the unfortunate demise of Rajesh Sahni, Adl SP ATS. He was one of the most promising officers of UP Police . The reasons of his suicide are still being ascertained .
Our prayers with the family. May his soul rest in peace pic.twitter.com/wijPbHb5Kx

— DGP UP (@dgpup) May 29, 2018