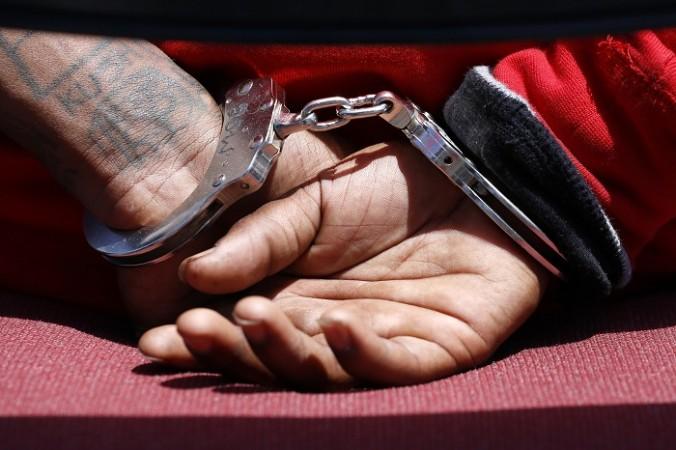 Five days after a 32-year-old man Mirza Faizal Khan, who is suspected to be a terrorist from Pakistan, was arrested by Maharashtra's Anti-Terrorism Squad (ATS), security personnel have nabbed his aide Allahrakha Abubakar Mansuri. The arrest was made on Wednesday (May 16).
Mansuri's name cropped up, when the cops were investigating Khan's call records. The police have said that both Khan, who was allegedly planning to plant bombs in some parts of India and Mansuri were being handled by a same person.
"The arrested suspect is a driver by profession. Investigations revealed that he and Faisal Mirza were in constant touch with their Dubai-based handler Farooq Devadiwala," an ATS official, who chose to remain anonymous told DNA.
"We suspect that Mansuri is also a part of the group that was radicalized by Devadiwala to carry out terror activities in India. His role is being investigated and his antecedents are also being checked," the official added.
While, Mansuri, a distant relative of Khan, has been remanded in police custody till May 25, Khan, will be kept in ATS's custody until May 21.
Khan was nabbed on May 11. He had allegedly planned to assassinate a top politician from the ruling party in Mumbai and had come to India after training at a camp operated by a terror outfit in Pakistan, PTI had reported.
"He was called to Pakistan by a person who is wanted in for terrorist activities in Mumbai. The arrested man first went to Sharjah to meet this wanted person where the latter provided him with logistics support," the news agency quoted an official as saying.
"After spending some time in Sharjah, he was sent to Dubai and from there to Karachi. He then attended a training camp there run by a terror outfit," the official added.
He also added that the extremist outfit has the support of Pakistan's Inter-Services Intelligence (ISI). However, Khan's family has claimed that he is innocent.