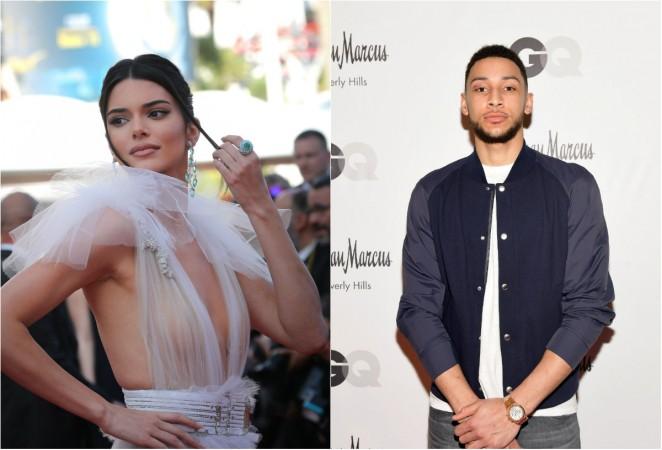 Supermodel Kendall Jenner is dating Aussie basketball player Ben Simmons, as reportedly by Page Six.
After the split with Tinash, the 21-year-old NBA player has been dating the Jenner sister for the past couple of weeks.
According to an insider, the duo was spotted having lunch together at the Beverly Hills Hotel this week. Not only that, the 22-year-old model was seen with Simmons last week in Manhattan along with a group of friends at the restaurant Vandal.
An onlooker told Page Six, "Security measures seemed to have been taken to ensure Kendall and Ben enjoyed their night hassle free. They were smiling the night away with their friends."
Who is Ben Simmons?

He is a 21-year-old basketball player
Simmons plays for the Philadelphia 76ers of the National Basketball Association
He began playing basketball at the age of seven
He was earlier romantically linked to singer-songwriter Tinashe
He also had a flirty encounter with Amber Rose in 2017 and fitness model Brittany Renner in 2016
Kardashian sisters link-up with the popular NBA players is nothing new. From Kim Kardashian's marriage to Kris Humphries to Khloe dating Lamar Odom and Tristan Thompson, the history is decade-old. Jenner too was rumoured to be dating former LA Clippers player Blake Griffin a while ago.
However, there is something ironic about Simmons dating the Kar-Jenner sister as the NBA star is said to have split up with his ex-girlfriend singer Tinashe because she was apparently "doing Kardashian sh*t," as per a source close to the player.
Upon the news of Jenner dating Simmons, many Twitter users brought up the issue of "Kardashian curse".
So what is the Kardashian curse? In Kylie Jenner's words:
Every male figure that comes and dates a Kardashian, their life kind of just goes downhill after that.
Check out some of the Twitter reactions here.
I'm a Kardashian fan but their history with NBA players is a shit show. If Ben Simmons really is dating Kendall Jenner he is playing with fire #kardashiankurse

— Jacqui Reed (@JacquiReed10) May 30, 2018
Damn The Kardashian Curse Real!!! Kendall Jenner's dates Ben Simmons for two minutes and the 76ers organization goes into chaos... ????

— GOAT?? (@Soslamy23) May 30, 2018
ben simmons: tinashe was on that kardashian shit so i left her

also ben simmons: i'm in a relationship with kendall jenner now

— G.I.P. YOUNG KING DAVE (@animetittyz) May 30, 2018
The six steps of hearing Ben Simmons is dating Kendall Jenner:
1. Joy to see him winning at life
2. Confusion because Tinashe
3. Wondering if it's legit
4. Realizing the Kardashian curse exists
5. Realizing Ben and Blake sorta look alike
6. Worrying about the Kardashian curse

— EJ Smith (@EJSmith94) May 30, 2018
This is all Kendall Jenner's fault. She dates Ben Simmons for two minutes and the organization goes into chaos

— Mike Mulhern (@MikeyMuls) May 30, 2018