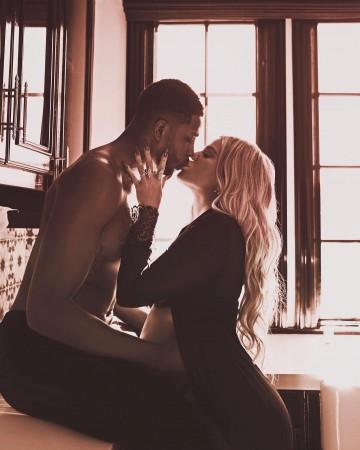 After a lot of hullabaloo over Tristan Thompson's cheating on Khloe Kardashian, while she was three-months pregnant, the 27-year-old NBA player is finally back on social media.
The Keeping Up with the Kardashian star gave birth to their daughter on April 12. And, her family was said to be furious with Thompson as the news broke just a few weeks before she gave birth.
Now anger has sparked on social media over Thompson's first social media post as he did not answer any of the burning questions related to the cheating scandal to date.
So, what is the post all about?
The Cleveland Cavaliers player took to Instagram to share a glimpse from the match against the Indiana Pacers, which his team won. He captioned the photo: "WHAT AN ATMOSPHERE IN THE Q!! GREAT WIN #OnToTheNextOne."
But unfortunately, the post got the basketball superstar in trouble as several commenters flooded the post with negative remarks.
"You finally come back on social media(been gone since your affairs were brought to the surface) once you FINALLY get to play in a game. How about instead of waiting for Khloé to let you slide back into her life and forgive you, you show the world and Khloé what's TRUE-ly important to you," wrote one user.
Many commenters did not care to post abusive remarks in the comment section while one wrote, "I'm sure Tristan really cares about all the 15-year-olds chicks comments on here."
A third one commented, "Try winning at home."
Khloe's fans are furious as her ex-husband and former NBA player Lamar Odom was also unfaithful to her during their marriage. And, then her current beau also cheated on her with multiple women for several months, and that the scandal came to light just days before she went into labor.
Her family is still quite upset over the matter and Khloe's sister Kim Kardashian recently opened up about it during her appearance on The Ellen DeGeneres Show.
Kim said, "Like I don't even know how to describe it besides it's just so f--ked up. We really were rooting for Khloe, and we still are...you know, she's so strong and she's doing the best that she can. It's a really sad situation all over."