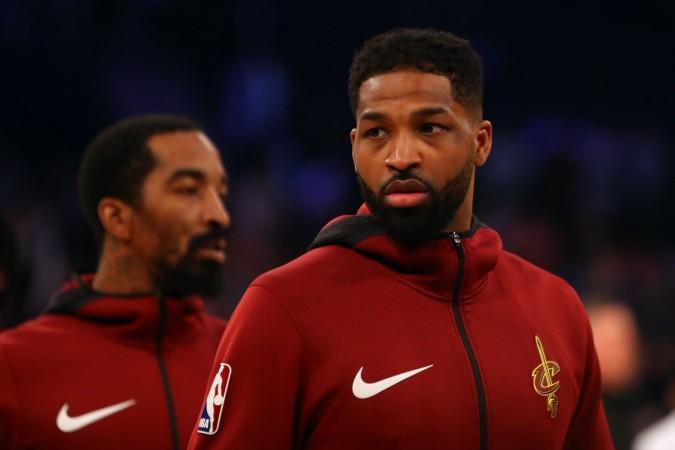 Tristan Thompson's cheating scandal surfaced the internet just a day before the NBA star's home game at The Quicken Loans Arena against the New York Knicks. And if you thought the flak he has been receiving online was brutal, wait till you read this.
The power forward was actually booed and shaded by spectators at the game, with some of them even showing up signs in favor of his pregnant girlfriend, Khloe Kardashian, 36.
Tristan, 27, played a total of 30 minutes at the game and was not in the starting line-up. It was only in the latter half of the first quarter that he came off the bench, and the very vocal disapproval from attendees started arriving right away.
His team, the Cleveland Cavaliers might have won their last game of the season at 110 – 98 over the Knicks and are gearing towards the first round of the Eastern Conference against the Indiana Pacers, but Tristan himself is still a no-win when it comes to the public's favor.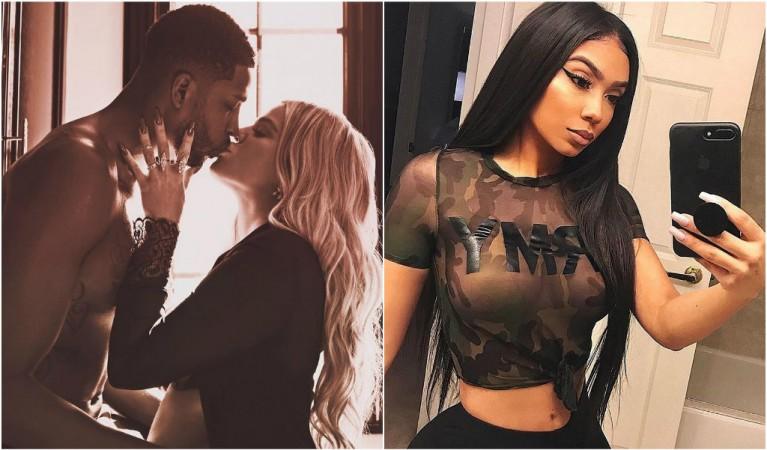 The rumors of Tristan cheating on his nine-months-pregnant girlfriend started circulating after videos of him cozying up and spending the weekend with another woman were revealed by TMZ. The mysterious curvy brunette is speculated to be Instagram model Lani Blair, even though there are no confirmations on her identity.
The basketball player also got busted via another video that supposedly dates back to October, where he is seen getting hot and heavy, making out with two other women at a party. All this time, Tristan and Khloe had been dating and there were no rumors of the couple suffering even a bump along the road of their relationship.
Fans and followers of the Kardashians are shocked and outraged, of course, especially since Khloe is supposed to give birth any minute now – considering rumors of her experiencing early contractions have also been circulated by a few media outlets.