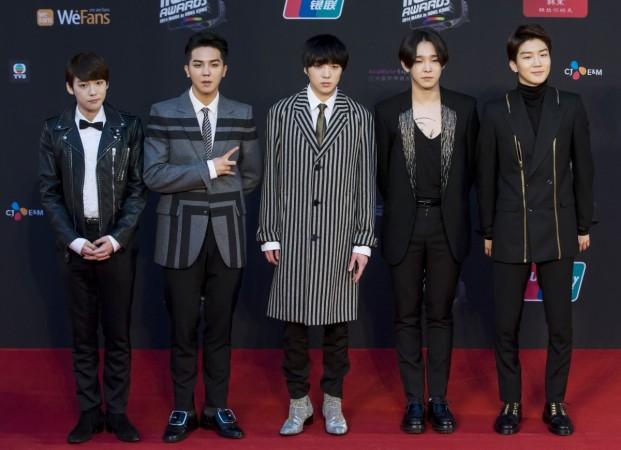 South Korean boy band Winner has revealed the highest earning member of the group. The boy band made a guest appearance on radio program Ji Suk Jin's 2 O'Clock Date, April 18, and opened up about the royalties they receive and how much each member is earning.
The group's leader Kang Seung-Yoon was asked about the song's royalty he receives to which he replied, "They're enough for me to live off of. I think they might be enough for me to buy a car within about a year, but I don't have a car so I don't really know how much it costs."
The group then said that Song Min-ho or Mino is the highest earning member of the group. Lee Seung-Hoon jokingly told the radio show host that Mino is the highest earning member but he doesn't give treats to the members.
"He has the highest earnings, but he doesn't treat us to meals that often," Seung-Hoon said.
They also revealed that Seung-Yoon is the one who treats the members the most. Seung-Yoon, on the other hand, supported Mino and said he gives all the members surprise gifts.
"Mino doesn't treat us to food or coffee that much, but he gives us small gifts. A few days ago, he bought me a tablet PC stand," he said.
Seung-Hoon, who was the contestant of Superstar K2 before making big as Winner's leader, was asked if he is a musical genius, to which he replied, "I don't think so." But the other members disagreed with him.
"He is very hard-working. He writes a lot of songs, and if there are about 100, a few of them will hit it big," the members said.