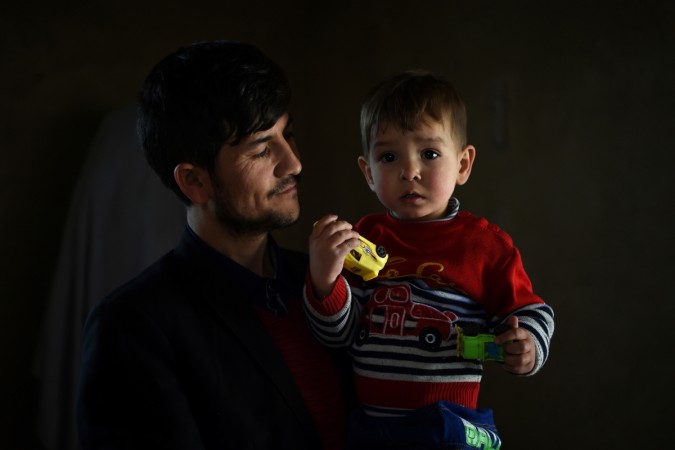 In the pictures, Donald Trump is seen flopping over his baby walker and rolling it around his home in Kabul, Afghanistan. He seems to be completely unaware that his name has sparked outrage in the conservative Muslim country.
Well, we are not talking about the US president Donald Trump. This story is about an 18-month-old rosy-cheeked Afghan toddler, whose parents have named him after the president in the hope of bringing good fortune. But the name created a huge uproar in the country and also on various social media platforms after a photo of his Afghan ID papers was posted on Facebook.
Sayed Assadullah Pooya and his wife have been forced to leave their village and move to Kabul along with their three children because of naming their third child after the US president. But the reason behind all the turmoil is not because of Trump's politics, it is because he was given a non-Muslim name.
"I didn't know at the beginning that Afghan people would be so sensitive about a name," Pooya told AFP.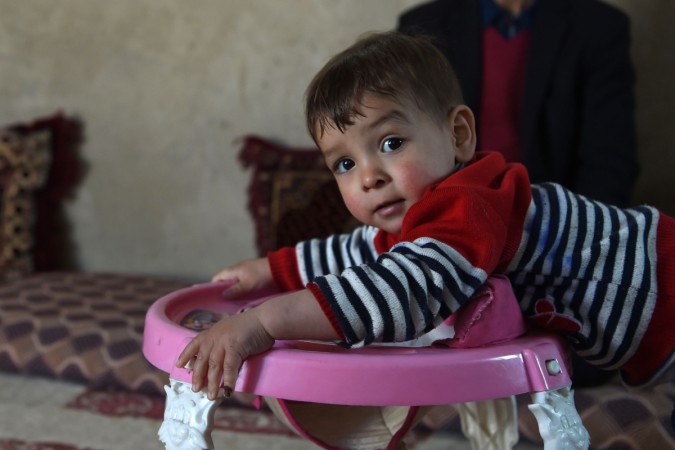 He also explained that he became very inspired after reading the Persian translated version of Trump's book 'How To Get Rich' in a local library. That's when he decided to name his third child Donald Trump after his wife gave birth in Daikundi village in rural Afghanistan in August 2016. He thought that the name would bring good fortune for his child.
But Pooya said that his neighbors and relatives became so furious that his decision of giving his child a non-Muslim name led to him and his family leaving the village and moving to a rental home in Kabul.
"When I named my son Donald Trump, they were not happy. They told me, 'How you can select the name of an infidel for your son?'" said Pooya.
The situation was brought under control after they moved out of the village. But it again sparked outrage as a copy of the child's national ID circulated on social media recently. Pooya believed that it has been leaked by the employees of the population registration department without his knowledge.
The furor has reached to such an extent that Pooya and his wife had to block their Facebook account as they were receiving several angry and vulgar comments for giving such an "infidel name." They even received death threats.
However, Pooya and his wife still have decided not to change his name because "a name is a name." If baby Donald Trump wants to do it in future, he is free to do so.
Pooya further said that he would like to "talk to him [President Trump] and tell him please bring peace and stability to Afghanistan. He is the president. He can do it."