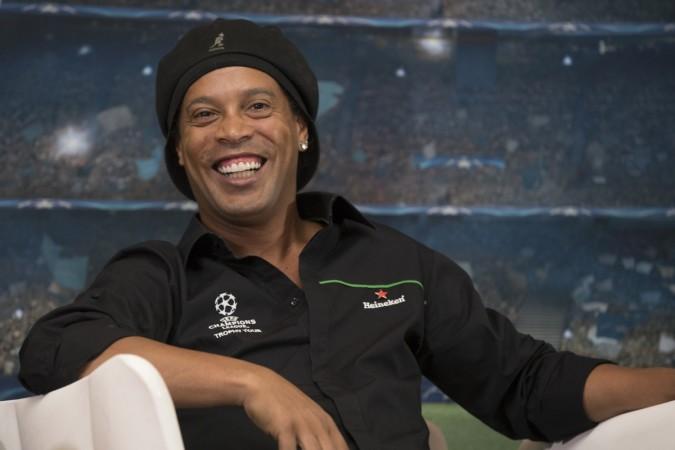 Retired Brazilian footballer Ronaldinho will reportedly marry two of his fiancées at the same time, according to Rio de Janeiro newspaper O Dia. But the popular footballer, who is also best known as Ronaldinho Gaúcho, reportedly debunked the rumour.
While attending an event in Rio de Janeiro on May 24, he told Globo Esporte, "It's the biggest lie. I'm not getting married."
According to a Brazillian newspaper, Ronaldinho was all set to marry two of his fiancées Priscilla Coelho and Beatriz Souza, who are reportedly from the same Brazillian city of Belo Horizonte. Both of them get the same allowance and even the same gifts from the footballer.
The report also suggested that the retired footballer will marry his fiancées in August in the Barra da Tijuca district in Rio de Janeiro. He reportedly asked for their hands in marriage in January last year after dating for quite a long time.
Who is Priscilla Coelho?
Ronaldinho started dating her in between 2012 and 2014 when he was playing for Belo Horizonte club Atletico Mineiro in 2012. The duo was spotted together at many functions.
Coelho studied social communication in a city university. Later she has been working for a mining company.
Her family was reportedly concerned about her as one of the family friends told Brazil's Extra newspaper: "They are upset because they discovered that every present he gives to Priscilla, he also gives to the other girl."
Who is Beatriz Souza?
Ronaldinho reportedly met Beatriz in 2016. Several reports suggest that both the girls are quite close to each other and began living in the footballer's Rio de Janeiro mansion in December 2017. The trio even took a trip to Japan in March.