After Maha Shivaratri, India is all set to celebrate another Hindu festival-- Holi. Also known as the festival of colors, it heralds the arrival of spring and also marks the victory of good over evil.
Holi is not just about colors, but also about food, bhaang, music and lots of fun
This year, Holi will be celebrated across India and Nepal on March 2. The festival is celebrated for two days – the first day is called Holika Dahan, which is celebrated a night before the main festival of colors, and the second day is when people apply colors on each other.
The festival is one of the important festivals in India and is celebrated widely across the country.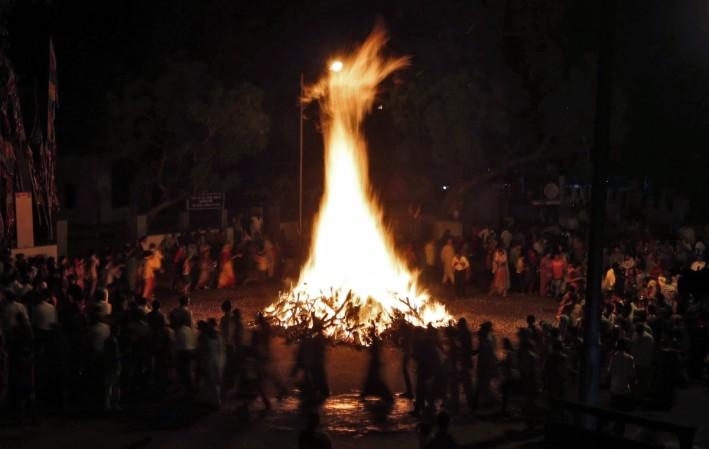 Holika Dahan or Choti Holi
India will mark Choti Holi or Holika Dahan on March 1 by lighting huge bonfires to mark the victory of good over evil.
The term Holi has been derived from Holika, evil sister of king Hiranyakashyap. According to Hindu mythology, Hiranyakashyap's son Prahlad worshipped Lord Vishnu and this was unacceptable to the king. To get rid of Prahlad, Holika and Hiranyakashyap came up with a plan to burn the latter's son.
Holika, who had a cloak that could save her from getting burnt, sat in the fire with Prahlad, but his faith in Lord Vishnu saved him and Holika burnt to death instead. Since then, there is a tradition of burning Holika on the Holi eve.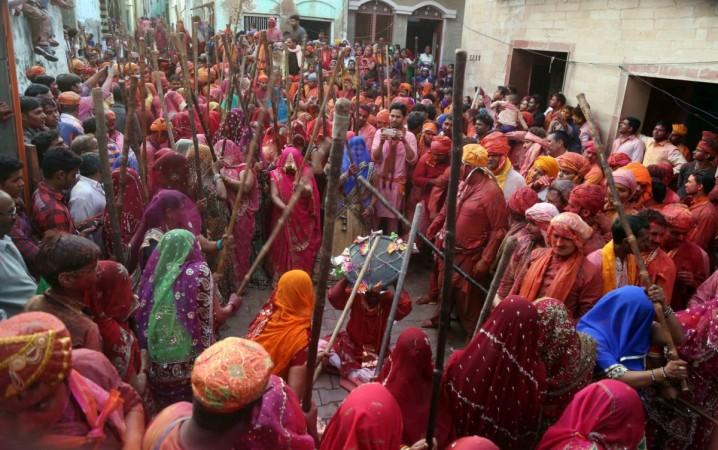 What is Lathmar Holi and why is it celebrated?
Holi is celebrated with much fervor in north India, especially in the Mathura, Vrindavan, Nandgaon, and Barsana cities of Uttar Pradesh. The festival starts five or six days before the main festival of colors.
During this festival, men from Nandgoan come to Barsana to play Lathmar Holi on the compound of Radha Rani temple.
According to popular belief, Lord Krishna would go to Radha's village Barsana to playfully tease her and other gopis (Radha's friends) by throwing colors. In response, Radha and her friends would chase Krishna to beat him up with sticks.
Krishna used to throw colors on Radha when they were small as he was jealous because she was fair. One day, Krishna complained to his mother Yashoda about his dark complexion. She told him to put color on Radha's face and change her complexion.
Since then, the tradition of throwing colors and Lathmar Holi have been followed in India's northern state with much fervor.
Like every year, this year also Indian Railways has introduced special trains. The Indian Railways announced 22 special trains to meet the demands of the passengers during the time of the festival. For more details on 22 special trains Read Here.
Holi dishes
The festival of color is also celebrated by making mouth-watering traditional dishes, including Gujiya, Puran Poli, Malpua and Bhaang Ke Pakore. To find out recipes of these delicacies check here.
Beauty and Hair Tips
Here are a few easy tricks and tips to save your skin, hair and easily remove Holi colors.
Holi safety tips
While celebrating the festival of colors people should also be aware of the safety tips. Check out here the safety tips to make the festival of colors special for you and your loved ones.
Food adulteration
Here's everything about food adulteration and how to avoid them this Holi.