WhatsApp is one of the most downloaded smartphone apps. The Facebook-owned messaging platform has nearly 1.5 billion active users worldwide of which 200 million are from India. Most of the smartphone users have the app installed on their smartphones and only a handful use WhatsApp Web on their computers, but did you know that you can use WhatsApp without opening the app on your phone? Well, you've heard it right. There's a neat trick to open WhatsApp chat without opening the app.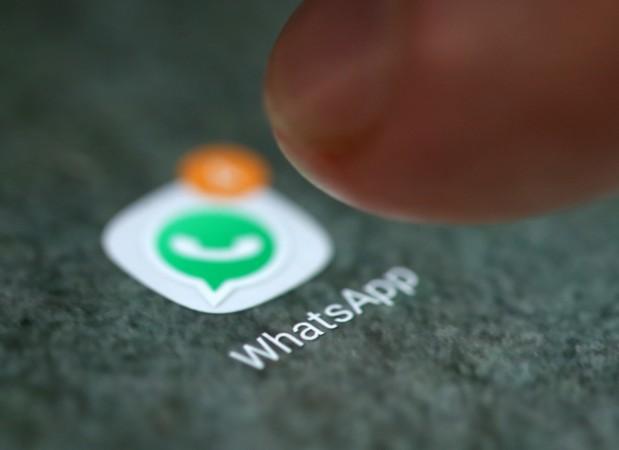 The popular messaging app has registered a new domain called 'wa.me' that acts as a short link for the WhatsApp API (api.whatsapp.com). The domain acts as an alternative method to open WhatsApp without having to open the app. But before you try it out, you will need to update your app to the latest v2.18.138. Furthermore, the feature aims to quickly open only a particular chat, meaning you will be able to open the chat window only for the person who you want to message on the platform.
In order to try out the new feature, you need to type wa.me/99XXXXXXXX (phone number of the person who you want to chat with). For example, if the mobile number of the person you want to message is 9876543210 then you will need to type wa.me/9876543210. The domain address is accessible on both smartphone browsers and desktop browsers.
The URL will automatically redirect you to the chat window and once the "Message" button is clicked, the web page plugs into WhatsApp Web to let you chat with the person whose number you type in the URL.
If you are using the feature on a computer and are not registered on WhatsApp Web, the web page shows instructions to enable WhatsApp Web. And in case you enter a number which is not registered with WhatsApp, the URL will display the message "Phone number shared via URL is invalid."
That said, the 'wa.me' feature is not a full-fledged new feature but it seems more like an extension of WhatsApp Web. Nevertheless, it's a handy and easy-to-remember - wa.me/phone number - alternative method to have.
Meanwhile, WhatsApp has been rolling out regular updates for the app at a steady pace. The Facebook-owned company also revealed plans for its group calling feature at the recently concluded Facebook F8 Developer Conference which was held on May 1 And May 2 in San Jose, California.
WhatsApp has also recently rolled out a new sticker album feature for WhatsApp beta and has also updated its privacy settings and terms of service to better comply with General Data Protection Regulation (GDPR) that will come into effect in the European Union on May 25.
The GDPR implementation comes as a measure to curb user data collection in the wake of the Facebook-Cambridge Analytica controversy and post its implementation, WhatsApp will allow its users to download the data it collects from them.
The social messaging platform is lately plagued with a number of high-profile exits including that of co-founder CEO Jan Koum. Meanwhile, it is widely reported that Facebook, WhatsApp's parent company, might announce Indian-born Neeraj Arora as the new head of WhatsApp.