WhatsApp is constantly testing new features with beta testers in order to improve the overall experience of the app. While many features make it to the billion-plus users, some remain unreleased for reasons unknown. The fate of this new feature WhatsApp is currently testing remains to be seen, but it could bring mixed reactions from users upon public rollout.
Dubbed as "Predicted Upload," WhatsApp's new feature is aimed at making sharing of images on the platform easier than ever. Sounds pretty cool, right? But as WABetaInfo, a fan site which follows WhatsApp features before they've been rolled out, notes, the new feature will predict when a photo is going to be sent in a chat and uploads it to the server in advance.
That's right! WhatsApp's "Predicted Upload," as the name aptly suggests, will send the photo to the server while you're selecting it from the Camera Roll. The reason we've mentioned Camera Roll is that the beta feature, which has been under works for a long time, is available only to iOS device users.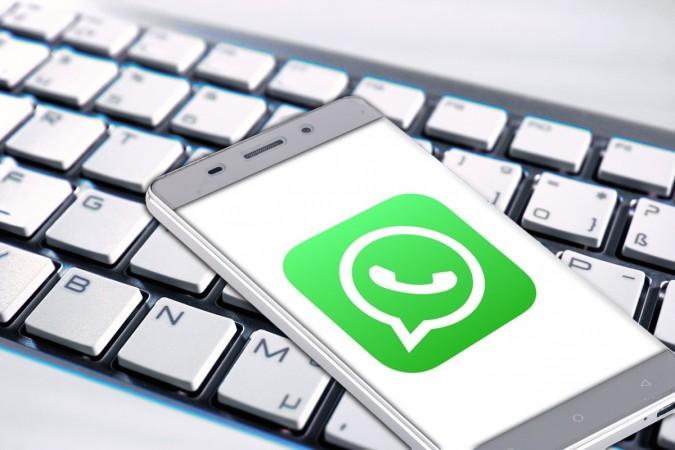 Getting back to the said feature, it helps users save a fraction of second – the time between selecting the photo and hitting the send button. It basically means the tiny clock icon that appears on the photo while it is being shared with the intended user won't be seen anymore. If you're the type of person who values every second, this can be a cool addition.
But if you're more concerned about privacy, the photo is being uploaded to the server before you decide to send it can be daunting. But WABetaInfo has some clarifications that can give your worries a break.
If the user decides to discard the photo after it has been sent to the server, the report says, the photo will be deleted. Another reason not to be worried is that the image uploaded to the server is end-to-end encrypted. Finally, the recipient of the intended photo won't get the image until the user taps the Send button on the iPhone.
But the feature comes with its own limitations. WhatsApp's "Predicted Upload" is currently facing a lot of issues on Android platform and it also doesn't work on WhatsApp Web. The videos and GIFs, which usually take a long time while sharing, are not supported by WhatsApp's "Predicted Upload."
WhatsApp recently rolled out another useful feature that lets users prevent the media content shared on the platform from showing up in the gallery. Another useful feature that some users are starting to receive is group video calls, which will let you add three new people on a one-on-one video call.