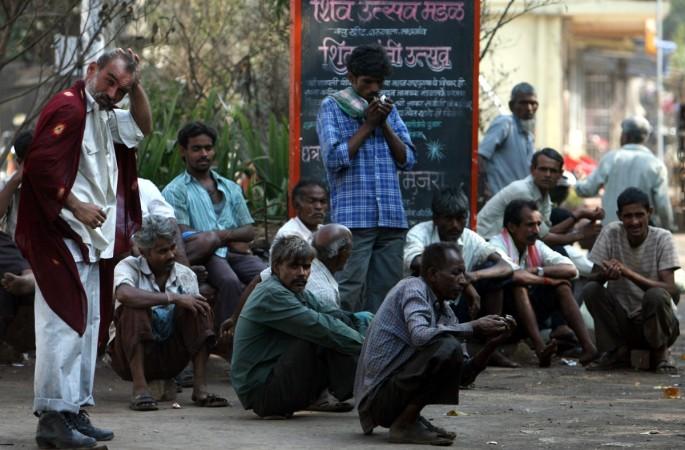 Job creation has been one of the biggest headaches for the prime minister Narendra Modi-led government and fresh data could further aggravate worry on this count.
Forget job growth, employment in India shrank by 0.1 percent in the financial year 2015-16 and by 0.2 percent in 2014-15, according to KLEMS India.
The database is part of a research project, supported by the Reserve Bank of India, to analyze productivity performance in the Indian economy and support research in the area of economic growth.
According to the research, sectors such as agriculture, mining, manufacture of food products, textiles, leather products, paper, transport equipment, and trade witnessed employment contraction in both 2014-15 and 2015-16.
Nealy 70 percent of people employed in agriculture or related sectors moved to construction, as more and more people were employed in building roads and other public works, given the poor health of the real estate sector.
However, the total factor productivity in the construction industry has been falling every year since 2006-07, KLEMS India reported.
Despite the government's professed emphasis on job creation, the country's unemployment rate has seen an uptick since the ruling Bharatiya Janata Party began its term in May 2014.
The unemployment rate in 2015-16 was 5 percent of the labor force, up from 4.9 percent in 2013-14, according to a government survey.
This could prove to be the biggest challenge for PM Modi, who was quoted saying earlier this year that "lies were being spread" about the lack of employment in India.
According to the Centre for Monitoring Indian Economy, a think tank that tracks business and economic data, 31 million people were looking for employment opportunities as of February. This number is likely to rise as a fresh batch of graduates will join the market in the next few months.