The depth of working age population makes India stronger on paper than, say, China or Japan in terms of growth potential. While countries far ahead of India in economic growth have suffered a decline in working-age population, India is still experiencing an explosion in manpower growth.
But is this theory of demographic dividend working out in India's favour? The mad race for the few government sector jobs doesn't indicate that India's employment scenario is robust.
Days ago we heard that the Indian Railways received more than 1.5 crore applications for 90,000 vacancies it announced. There was another piece of news from Rajasthan this week that said as many as 12,453 people were interviewed for 18 Class IV posts. Interviewed, not applied. And there were hundreds of highly qualified people like engineers, lawyers, chartered accountants and PHD holders among them, while the required eligibility was only education up to Class V.
There are reports today that Delhi police busted a gang that made a business out of hacking Staff Selection Commission question papers and selling solved papers to candidates hell bent on landing a government job by hook or by crook. The gang charged up to Rs 15 lakh from each candidate.
It seems everybody wants to join the government, even though the skills they obtained through a costly education will rust away as they work as a last grade staff. People cut corners, peddle influence, steal, hack and murder for government jobs. The lure of joining the government is irresistible. It's like joining Genghis Khan's inner circle during the high noon of his empire.
The craze for government jobs in India cannot, of course, be taken as the singular indicator of the lack of employment. Obsession over government jobs has a cultural backdrop. One strong argument could be that quite too many of the 1.5 crore people who applied for 90,000 Railway vacancies maybe already employed elsewhere. It could well be argued that there would be crores of applicants for a few government jobs even if unemployment rates sink to zero.
Let that be. But for now, the unemployment outlook is not positive. Pundits say the economy is slipping into jobless growth, that the manufacturing sector is not creating enough jobs to offset those that will be lost in the services sector, and that India isn't creating enough jobs overall to achieve middle income status anytime in near future.
"India's lack in the manufacturing sector could work against it, as it doesn't have the jobs essential to sustain the projected growth in demography. You have to find jobs for people," says Nobel winning economist Paul Krugman. According to him, there would be mass unemployment in the country if the manufacturing sector doesn't pick up big time.
According to Centre for Monitoring Indian Economy (CMIE), unemployment rate rose to the highest in 15 months in February. With the jobless rate at 7.1 percent, there are some 31 million people out of work, according to the think tank.
There is sharp focus on 'Make in India' and other flagship government programmes. But the emerging global scenario, defined by rising protectionism, isn't sanguine. Former RBI governor D Subbarao puts it this way in an article in the Financial Times:
"China leveraged on offshoring, which was then gaining popularity as the preferred mode of production. In contrast, India is staring at the reshoring of jobs back to the industrial countries, given growing protectionism and declining comparative advantage of inexpensive labour in the face of automation and robotics."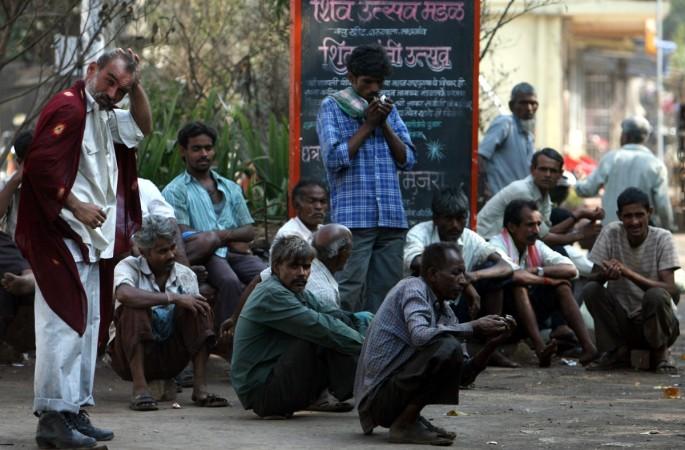 Apart from plain unemployment numbers, the rage over government jobs points to other facts as well. That the country still has about 77 percent of the workforce engaged in vulnerable employment. That the government doesn't care for scruples when it fattens itself while the governed remain deprived. That working conditions in the unorganised sectors are pitiable. That the concept of gainful employment is largely absent outside of the government framework.
If successive governments can't create job opportunities and simultaneously help the entire workforce inch towards gainful employment, we can forget about demographic dividend. It can only be treated as a sorry outcome of a laughably bungled up experiment with population control and family planning.
(The opinions expressed are the author's own)