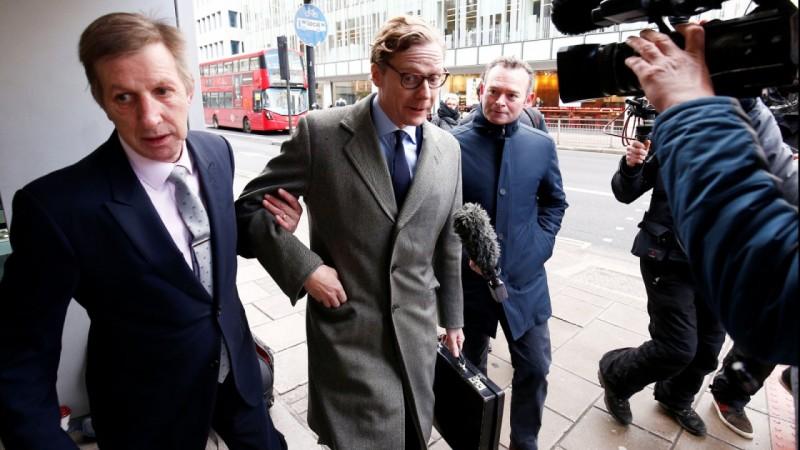 In a shocking turn of events, ex-chief of Cambridge Analytica Alexander Nix accepted that his company had indeed received Facebook data. In an earlier testimony to the British parliamentary media committee, Nix denied that his company had received any data from the researcher Aleksandr Kogan.
Cambridge Analytica, which was hired by Donald Trump in 2016, has denied its work on the U.S. president's successful election campaign made use of data allegedly improperly harvested from around 87 million Facebook users.
On Wednesday, Nix reversed his statement saying- "Of course, the answer to this question should have been 'yes,'" adding that he thought he was being asked if Cambridge Analytica still held data from the researcher.
Nix denied deliberately misleading British lawmakers, saying that the company had deleted the data which had been of no use. The media committee is investigating fake news, and focusing on the role of Cambridge Analytica and Facebook in the 2016 Brexit vote as well as the Trump election.
Nix apologised for an undercover film in which he said Cambridge Analytica's online campaign played a decisive role in Trump's election win. But he defended the now-defunct consultancy's reputation and said he felt victimised.
The sting operation was filmed by Channel 4 television in March, causing the committee to recall Nix for the inconsistencies in his testimony. "It's not only deeply embarrassing, but it's something I regret enormously," he said. Nix admitted to that he had made the exaggerated claims in order to attract what he thought was a potential client.
Nix also called out Channel 4 for editing the footage to portray him in a worse light. "All Mr Nix's comments carried in our reports were used in context, including any caveats," the channel responded.
He said that he was vindicated in saying Cambridge Analytica had not been involved in the Brexit campaign by a report by the Electoral Commission, and that whistleblower Christopher Wylie had lied about the consultancy's involvement in Brexit.
He also denied a story in the Financial Times that said he withdrew $8 million from Cambridge Analytica before its collapse last month. Nix also denied any knowledge of a meeting between the firm's employee and Julian Assange in the Ecuadorian embassy in 2017 which was reported by The Guardian.
Kogan, the researcher at the centre of the controversy said he had indeed given the data to Cambridge Analytica in his testimony. Facebook says Kogan harvested it by creating an app on the platform that was downloaded by 270,000 people, providing access not only to their own but also their friends' personal data. The company stated that Kogan had violated its policies by sharing the data with Cambridge Analytica.