After the reversal in Pune, the Indian team hit back in some style in Mumbai to clinch the match by a comprehensive margin of 224 runs to gain an unassailable lead of 2-1 in the 5-match series on Monday.
After Rohit Sharma and Ambati Rayudu powered India to 377 in their first innings, the bowlers stepped up and dismantled the visitors for 153. Khaleel Ahmed was the star of the show with the ball as he sliced through the West Indies batting order with a three-wicket haul. Also, Kuldeep Yadav got back into wicket-taking form as he too scalped three-wicket haul to wrap up the visitor's fight.
Captain Virat Kohli, who was not very happy with the team combination after the loss in Pune, wore a satisfied look and said that the performance was very clinical.
"Yes, ticked all the boxes. Clinical game in all departments. Got into rhythm. We are known to bounce back and it was another example," Kohli said in the post-match presentation.
Ambati Rayudu, who has received vocal support from the captain to seal the number four slot, played a superb innings of 100 and this effort drew special praise from Kohli.
'Need to back Rayudu till the 2019 World Cup'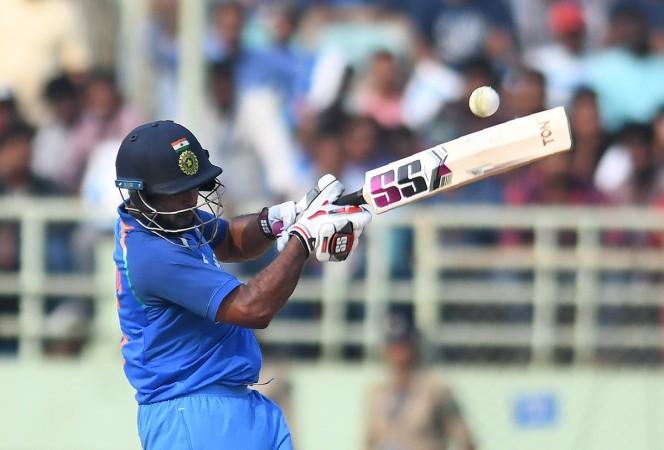 "Rayudu has taken his chance with both hands. We need to back him till the 2019 WC. He reads the game well, so we are happy that someone intelligent is batting at number four," Kohli added.
The Indian management wants to test Khaleel Ahmed and give him as much practice as possible as they are keen to rope in a left-arm angled for the World Cup and the young man was brilliant on the day with his pace, accuracy, and variations.
"Khaleel was good with pitching it in the right areas, making the ball talk, and swinging it both ways," the captain said.
The left-arm seamer said that he knew that there would be moisture on the pitch and thus, he looked to swing the ball and this yielded dividends for him in the end.
"It was there in my mind that there would be some moisture in the wicket given that we would bowl under lights and I would try to swing it. Once I got my line, I tried to persist with it," Khaleel said after the match.
The final match of the series will be played at Thiruvanathpuram and India look the favourites to wrap up the series.