After the loss in Pune, India made a couple of changes to their squad, won the toss and batted first in the 4th ODI. The pitch at the Brabourne Stadium had all the bearings of a batting beauty and the hosts got off to a bright start courtesy Rohit Sharma and Shikhar Dhawan. However, as has been the case right through the series, Dhawan threw his wicket away and for the first time in the series, captain Virat Kohli could not fire.
India were in a spot of bother when Ambati Rayudu joined Rohit Sharma in the centre and together the duo, smashed the Windies bowlers and tossed away many records by the wayside.
After a slightly watchful start, Rohit Sharma pressed on the accelerator, breezed past his half-century and then flicked a switch - the switch which saw him belt the bowlers into submission.
Cruised past his 5th century for this year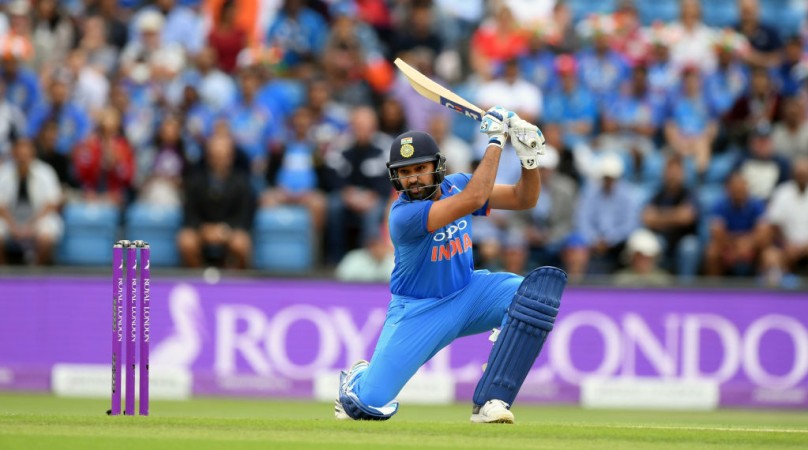 Rohit notched up his 21st ODI century, which was his 9th ODI century in India and 5th in the year 2018. It was also his 19 ton as the opener. He has already smacked 500 boundaries as an opener, which is also a record.
Before this, he became India's second most successful ODI opening pair as they went past Virender Sehwag and Sachin Tendulkar.
After reaching his century, Rohit broke free and is now the 2nd batsman on the list of players to have hit the most number of sixes for India in ODIs. MS Dhoni leads this list. He flew past 150, and became the only batsman in the world to have seven scores above the margin.
I" generally feel once you cross 100, it is about you making mistake and getting out. More often than not the bowlers won't get you out because you are set and are seeing the ball well. The pitch is good and I said to myself that I won't get out playing an extravagant shot. Like I said value for the shots is always there for the taking at the CCI. Once, I get to a 100 the only aim is to see how far I can go and making sure that the team gets into a good position," Rohit said after the innings.