After the loss in the 3rd ODI in Pune, Indian captain Virat Kohli conceded that the team lacked the balance in the dearth of an all-rounder. He also hoped that with the return of Kedar Jadhav, the team will be bolstered in the next couple of matches.
"Kedar comes into the side in the next game, that'll give us the balance and depth in the batting. You will always drift to one side when you don't have the balance. We have to think about the perfect balance we need," Kohli said in the post-match press conference.
The captain was also not very impressed with the performance of his bowlers and said that they should never have allowed the West Indies to get to 283 after being reduced to 227 for 8.
'We should've been chasing 25-260 max'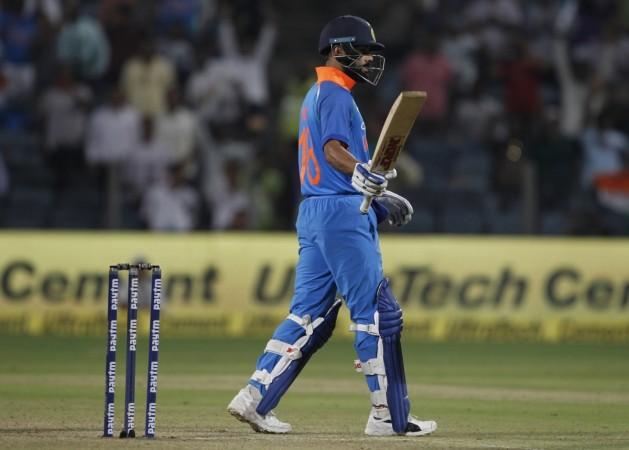 "We bowled well, the wicket wasn't offering much in the first 35 overs. In the later half, it became difficult. From 227 for 8 we should've been chasing 250-260, max, but we gave away a little in the last 10 overs and should've closed it out better," Kohli said.
Despite his prolific run with the bat for his century, the Indian batting failed to chase down the total and the captain believes that they need to focus more on building partnerships.
"It was a pretty gettable total. We couldn't get partnerships, which doesn't happen often. We didn't execute our plans properly," he added.
After the disappointment of the Test series, Windies have been impressive and have played like a well-oiled unit in all the three matches so far. Kohli has taken note of the opponents and gave them credit for putting India under pressure.
"West Indies is an explosive side, capable of beating anyone on their day, and they deserved to win," he said.
West Indies captain Jason Holder singled out Ashley Nurse for being the difference between the sides.
"Nurse was outstanding, I know what to expect from him, so it was good to see him get wickets and keep things tight. I think the guys are learning better. We still have areas to touch upon," he said.
The fourth match of the series will take place in Mumbai on October 29.