India captain Virat Kohli revealed it is "embarrassing" for him to keep talking about his machine-like consistency after the team's 43-run defeat to the West Indies in the third ODI of the ongoing five-match series in Pune on Saturday.
Kohli maintained that it's getting difficult for him to answer similar questions being thrown at him about his batting, which has left the cricket fraternity awestruck.
He insisted it would be more appropriate to talk about the things the Men in Blue didn't do right during their defeat at the Maharashtra Cricket Association Stadium.
Kohli became the first Indian batsman to hit three centuries on the trot in ODIs but the third one, which was scored on Saturday, ended up in vain as India failed to gun down a total of 283 against a spirited West Indies side, which has now leveled the five-match series 1-1.
There was little contribution from the rest of the batting unit, especially the middle order, which has been a constant concern for the number one ranked ODI team.
'Don't want to talk about my batting'
Kohli was the last recognised batsman standing after under-fire MS Dhoni failed to trouble the scorers much once again — 7 from 11 balls. However, the 29-year-old fell for 107 (119 balls) after playing a surprisingly loose shot against part-timer Marlon Samuels with India still needing 64 runs to win.
"I don't want to talk about it [his batting]. It's embarrassing when people keep asking you the same thing again and again," Kohli said during the post-match press conference.
"I think we should focus on the things we did not do right today. I will leave this one aside."
Replying to Sanjay Manjrekar who asked what had gone wrong when he got dismissed by Samuels, Kohli added: "I wanted to go after him. Jason [Holder] was trying to get a few over in, considering the left-hander [Kuldeep Yadav] at the other end]. I didn't execute it better. We can talk about that."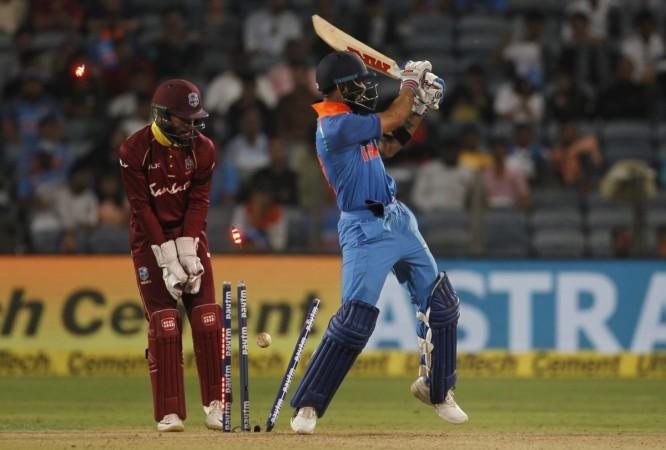 Kohli's superhuman consistency has been the primary topic point in the ongoing series, given he has scored centuries each time he has walked in to bat.
Only recently, Kohli became the fastest batsman to score 10,000 runs, thereby bettering his idol Sachin Tendulkar's mark (259) by 54 matches. The Delhi batsman has been redefining consistency with the way he has been scoring, across all formats of the game.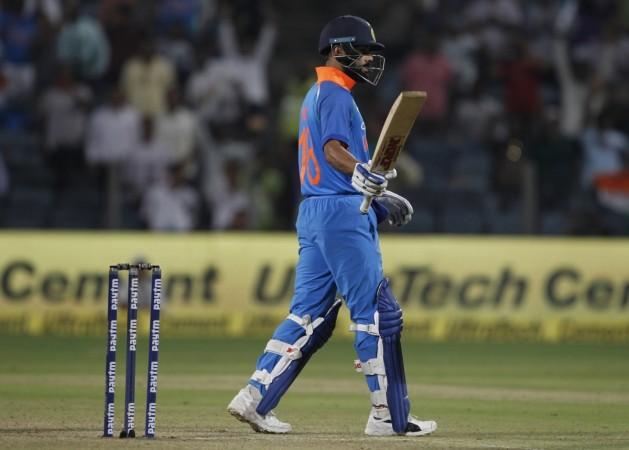 In 2018, Kohli has scored 1153 runs from 12 matches at an average of 144.12. He has also amassed 995 runs in his last 10 ODI innings, which is the highest run aggregate by any player in a span of 10 matches in cricket.
Despite Kohli's unprecedented scoring streak, India's wobbly middle order and the poor form of Dhoni has been a huge cause of concern. The top-heavy side has struggled whenever the top three have failed to get amongst the runs.
India would be hoping to address the issues and come back strong to prove Saturday was just a one-off when the two teams meet for the fourth ODI in Mumbai on Monday, October 29.