India captain Virat Kohli has said he is not taking anything in his cricket career for granted, given he is among the privileged ones to represent the country in the sport that is followed and played by billions.
Kohli also insisted that milestones don't matter but maintained he is feeling grateful and blessed to have reached 10,000 runs in ODI cricket.
The 29-year-old, who has been breaking records at will, became the fastest man to get to the five-figure mark in the 50-over format when he eclipsed childhood idol Sachin Tendulkar's record on Wednesday during the second ODI between India and the West Indies in Visakhapatnam.
Kohli made the landmark moment memorable by smashing his 37th overall and second successive century of the ongoing five-match series at home.
"It's a great honour for me to represent my country and even after playing 10 years, I don't feel like I am entitled for anything here. You still have to work hard for every run that you score at the international level," Kohli told BCCI's official website.
He added: "There are many people who want this very badly. So when you are in that same position yourself, you should have that same hunger and never take things for granted, never take it easy at any stage."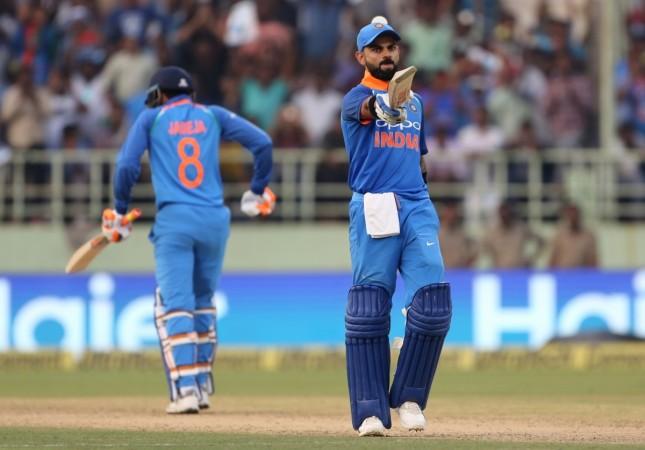 Kohli's consistency across all formats of the game has got people wondering whether the world number one batsman is human. It's almost a given that he would get to a three-figure mark everytime he walks out to bat.
In fact, Kohli has needed only 11 innings to go from 9,000 to 10,000 in ODIs and has scored 1046 runs in 2018 at a staggering average of 149.42.
'Would not hesitate to dive six times in an over if the team needs it'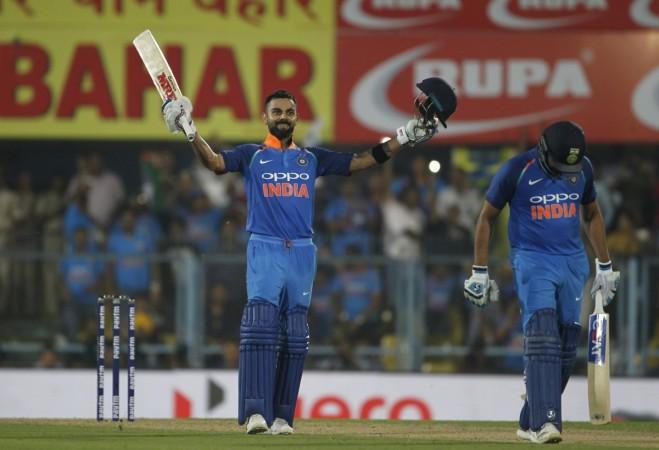 Insisting that he would dive six times in an over if the situation demands, the record-breaking Delhi batsman said contributing to the team's cause is paramount and records become irrelevant during the process.
"If I have to dive six times in an over, I will do that for the team," Kohli added.
"Because that's my duty and that's why I am selected to play for my country. That's part of my job. It's not doing anyone a favour.
"I have been able to push my physical and mental abilities by focussing on what the team needs and in that process more runs have been scored than I would have otherwise if I would have been thinking about my own batting or anything like that.
"All these things look good from the outside. As a package from inside you know that you are focussed on the process. The thing is, pushing hard for the team when you are down and out, pushing those 10-12 extra overs, so that the team can benefit from it. Then the runs become more anyway."
"You have to understand that I have to push for one more run for the team rather than feeling that I am tired and mentally not there.
"So, I think that's my only intent, to keep doing what the team needs all the time and just helping it any way possible."
Having scored tons in the first two matches, Kohli will be hoping to help India take an unassailable 2-0 lead in the ongoing ODI series as the two teams meet in Pune for the third ODI on Saturday, October 27.