Team India, it seems, are keen on keeping the mood light in their camp ahead of the much-anticipated tour of the United Kingdom, starting June 27 with a two-match T20I series in Ireland.
A lot is being said about Virat Kohli's county no-show, the much-debated yo-yo tests and preparation for the all-important five-Test series in England but the skipper has made it clear that the boys would want to be chilled out before the big tour.
"I have gone to England a few times before. Yes, I am going to show [the team] around. Especially, KL [Rahul]. He has never been to England with the team. So I am going show these boys around, make sure they are nice, chilled out relaxed when we play. Really looking forward to the tour," Kohli told Hardik Pandya, who, in a BCCI video, is seen interviewing his teammates during their flight from New Delhi to London.
Pandya is seen walking around the cabin with a microphone in hand, trying to get his teammates thoughts about the England tour even as most of them have made themselves busy with movies and TV shows on their seatback screens.
The Mumbai Indians all-rounder, who is expected to play all three formats on the tour, continues to interrupt his teammates' in-flight entertainment session.
Dinesh Karthik, who was seemingly settled into a comfortable position in his seat, was the worst affected.
Pandya then leaps past Karthik's seat to the other side of the cabin to chat with Rohit Sharma, who expresses delight in being back with the squad. The Indian vice-captain was not part of the Afghanistan Test and he will be playing competitive cricket for the first time since Indian Premier League 2018.
Nonchalant Dhoni asks Pandya not to disturb him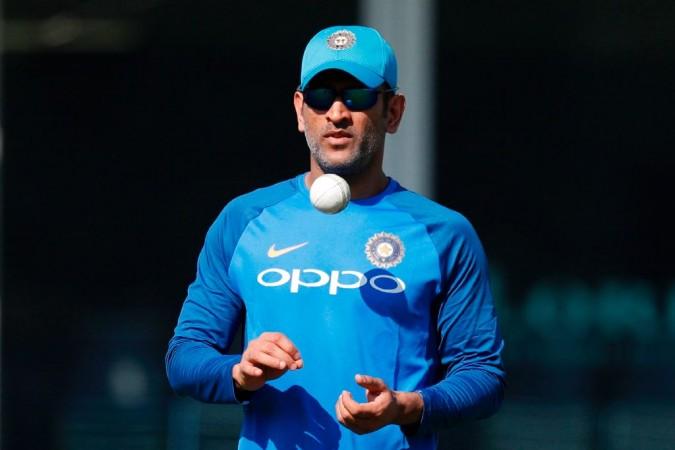 When it is about to be Dhoni's time to be on the receiving end of Pandya's verbal volleys, the nonchalant Ranchi man requests the all-rounder to not disturb him as he seems to be glued to his backseat screen. Pandya obliges and moves on to have a chat with opener Shikhar Dhawan. (Watch the video here).
Team India had left for London from New Delhi on Saturday, June 23. They have already had their first practice session during which Arjun Tendulkar, who received an India U-19 call-up, was seen bowling to Kohli & Co.
The Men in Blue are expected to reach Dublin on Tuesday as they will be facing Ireland in the first of the two-match series on Wednesday.
India tour of the UK 2018 - Full schedule
1st T20I vs Ireland on June 27 in Dublin
2nd T20I vs Ireland on June 29 in Dublin
1st T20I on July 3 at Old Trafford, Manchester
2nd T20I on July 6 at Sophia Gardens Cardiff
3rd T20I on July 8 at County Ground, Bristol
1st ODI on July 12 at Trent Bridge, Nottingham
2nd ODI on July 14 at Lord's London
3rd ODI on July 17 at Headingley, Leeds
1st Test between August 1 and 5 at Edgbaston, Birmingham
India tour of England 2018 - Full schedule
1st T20I on July 3 at Old Trafford, Manchester
2nd T20I on July 6 at Sophia Gardens Cardiff
3rd T20I on July 8 at County Ground, Bristol
1st ODI on July 12 at Trent Bridge, Nottingham
2nd ODI on July 14 at Lord's London
3rd ODI on July 17 at Headingley, Leeds
1st Test between August 1 and 5 at Edgbaston, Birmingham