Sachin Tendulkar's son Arjun seems to have made a big stride in his nascent cricket career as the 18-year-old was selected in the India U-19 team for a tour of Sri Lanka in July 2018.
The selection committee met in Bengaluru on Thursday, June 7 to pick the India U-19 squads for the two four-day and five one-day matches. While Arjun, a left-arm fast bowler, has got a place in the four-day squad, he is not featuring in the limited-overs squad.
Arjun was part of a group of 25 U-19 cricketers who were reportedly selected to attend a camp as part of Zonal Cricket Academy in Dharamsala in the lead up to the Sri Lanka tour.
While batting legend Tendulkar expressed his delight at Arjun's selection, calling it an "important milestone in his cricketing life", a few cricket fans were up in arms, claiming nepotism.
"#ArjunTendulkar is an average bowler. He runs, and delivers the ball with a weird action. Thanks to his father's recommendations, he is now part of the U-19 squad- and hundreds of more talented bowlers get ignored. Remember, there was someone called Rohan Gavaskar," Ganeshan Iyer, a Twitter user wrote on Thursday.
"After Bollywood, Nepotism spreads its wings in sports too #Arjuntendulkar," another user, Nandhita Ghoshal, wrote.
"Arjun Tendulkar the dud picked up for under 19 squad! Wow @sachin_rt you hit a sixer of your life! #sarcasm #nepotism (sic)," Mahima Sharma tweeted while joining the bandwagon.
Why Arjun got the India U-19 call-up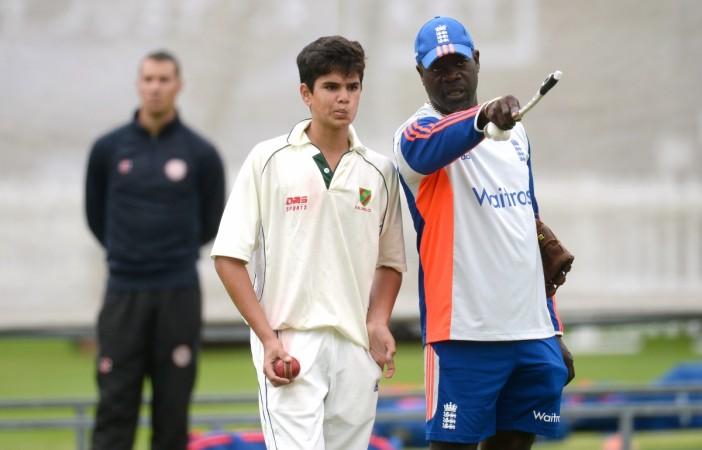 Notably, Arjun's selection comes on the back of the teenager's impressive performance in last year's Cooch Behar Trophy. The left-arm pacer had picked up 18 wickets, reportedly dismissing right-handers with inswing and left-handers caught behind.
Arjun though finished 43rd on the list of wicket-takers in the Cooch Behar Trophy, the national U-19 tournament.
A source close to the selection committee explained on Thursday how Arjun was selected despite having finished 43rd on the wicket-takers list.
"If you look at the list, Arjun is the only genuine quick bowler who has more than 15 wickets. Most of the bowlers above him are spinners with only Ajay Dev Goud (33 wickets) being a genuine all-rounder. He is a slow medium bowler while Arjun is a quick bowler," the source told The Times of India.
Rahul Dravid's directive to the selection committee
Also, the Board of Control for Cricket in India (BCCI) and World Cup-winning U-19 coach Rahul Dravid had directed the selection committee not to pick boys who will surpass 19 by the end of the year.
Keeping the direction in mind, the selection committee did not pick Himachal Pradesh's Ayush Jamwal, who ended up with 50 wickets in the Cooch Behar Trophy last year, according to the news daily.
A senior BCCI official was quoted as saying: "There is a clear direction from BCCI and coach Rahul Dravid that those who will surpass 19 by this year should not be selected even if they have performed. Let them play Ranji Trophy according to Rahul. So a lot of boys ahead of Arjun are disqualified."
Arjun's overall skills are good: Mumbai U-19 coach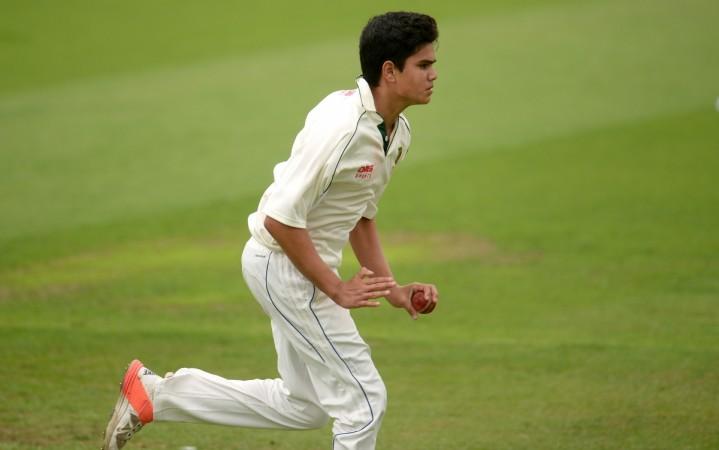 Meanwhile, Mumbai U-19 coach Satish Samant told The Indian Express that Arjun had improved a lot in the recent past and has added a lot of variety to his bowling.
"He is nippy. His release is good. It's a high-arm action. He's tall as well," Samant said, as quoted by the daily.
He added: "There's been a vast improvement in pace over the last 5-6 months. In terms of swing, especially bringing the ball back into the right-hander, he's become a lot more accurate and hits the right areas. He's also got a deceptive bouncer. His overall skills are good. He has got a good yorker and a slower one from the back of the hand."
Arjun has had the privilege of training against some of the big names in world cricket as he had been the net bowler for Team India during their overseas tours of England and Australia.
The lanky pacer had even made headlines last year for bowling a yorker to Jonny Bairstow at Lord's, forcing the England batsman to receive medical attention ahead of their four-Test series against South Africa.