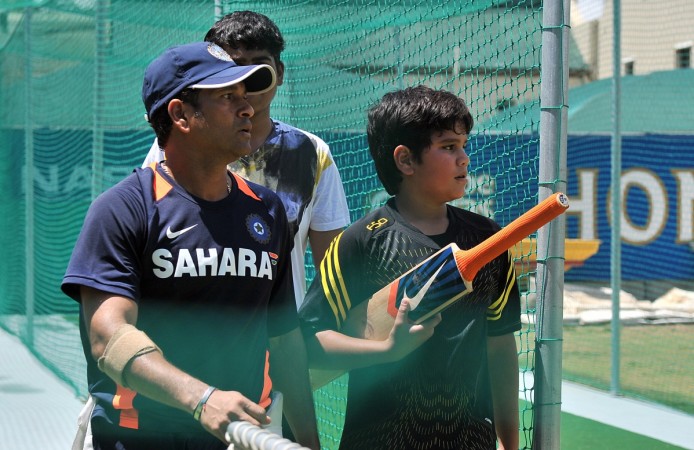 You have to try and become the best to be even compared to Indian cricket legend Sachin Tendulkar. The likes of Virat Kohli, Rohit Sharma and the others upcoming stars of Indian cricket are on that path. Needless to say, even the Master Blaster's very own son Arjun is looking forward to becoming like his father some day.
However, Sachin doesn't want any comparisons between him and Arjun. In fact, he wants Arjun, 18, to become the best and be known around the world as 'Arjun', and not as the son of Sachin Tendulkar.
Of late, Arjun, a left-arm fast bowler, caught everyone's eyes with his stunning performances in Australia while playing for the Cricket Club of India (CCI) in the Spirt of Cricket Global Challenge 2018 Twenty20 tournament.
The youngster gave an all round performance for his team as he picked up four wickets and scored 48 runs off 27 balls at the Bradman Oval against Hong Kong Cricket Club.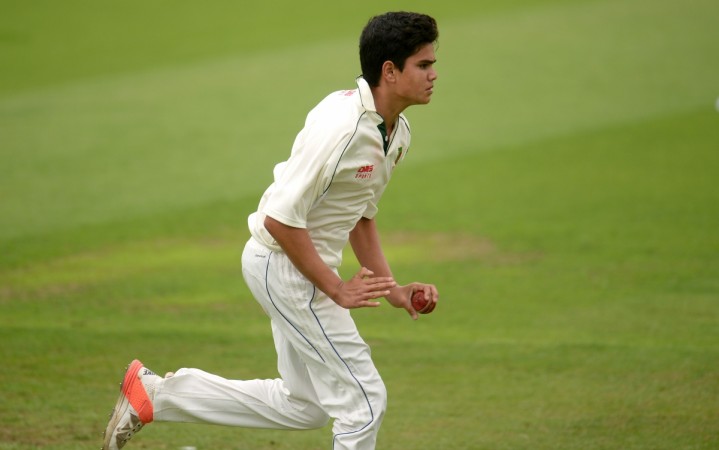 Also, in December last year, while playing for Mumbai in the Cooch Behar Under-19 Trophy today, the left-arm pacer took five wickets and gave away 44 runs as his team beat Railways by an innings and 103 runs.
Sachin Tendulkar spoke about Arjun's future at the ongoing Auto Expo 2018 event in Greater Noida.
"He should be "Arjun". He should be Arjun. There shouldn't be any comparison," the 44-year-old told the reporters when asked of comparisons between his son and him.
"He's (Arjun) trying. Like my father gave me freedom, I'm giving him freedom. Whatever he wants to be in life, he has to give his best."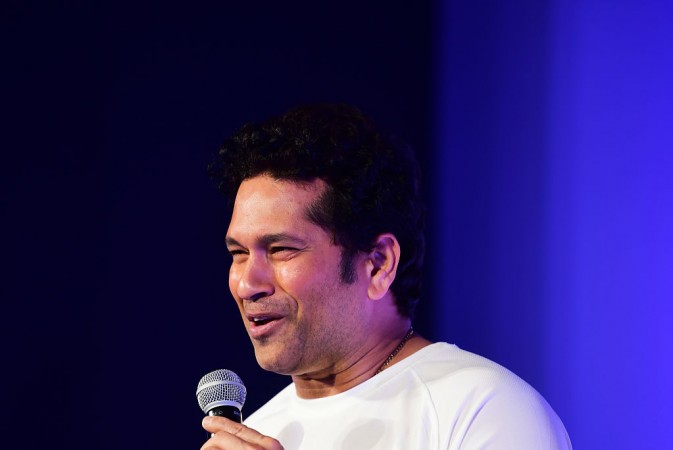 Sachin also gave his son some invaluable advices on how to handle the media pressures and put full focus on his game in tough times.
"Those things [media pressures] are there but his focus should be on the game and on his passion. That is what as a parent I would want," continued the Kerala Blasters FC co-owner.
"Comparisons would happen; if they want to do it, they will. But what I've learned from my father is that whatever work you've gone to do, keep your focus on that. Rest of the things will continue to happen."
[Quotes courtesy: Indian Express]