With less than few hours to go before the finale of Game of Thrones' penultimate season airs on Sunday, a lot of fan theories have been coming up everywhere. Amid all this, the HBO hackers have released all the details of the upcoming episode — the longest ever of the series.
Also read: Who is 'The Prince That Was Promised' in Game of Thrones?
According to Entertainment Weekly, the David Benioff and DB Weiss-penned episode 7 is filled with several dramatic moments. The preview of the season finale The Dragon and The Wolf has shown a huge assembly of all major characters as most of them converge at King's Landing.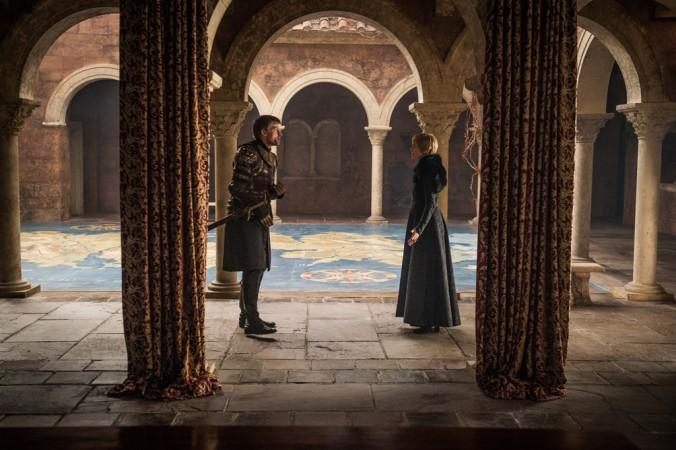 However, the title of the episode indicates a possible change in Jon and Dany's relationship while the leaked details of the Season 7 finale hint that King in the North might end up having sex with the mother of Dragons in a boat.
On the other side, Sansa's relationship with sister Arya is getting frosty as days pass. New images from episode 7 reveal a cold-faced Sansa standing on the battlefront of Winterfell.
The leaked details tease that the episode will not be action-packed. But fans are eager to see the Cleganebowl in the series finale — the much-awaited battle between Ser Sandor "The Hound" Clegane and his brother Ser Gregor "The Mountain" Clegane.
Following the much-anticipated superfight between Mayweather and McGregor on Saturday, it would an extra bonus to see the face-off between the Clegane brothers.
Watch the trailer below.
Referring to this possible confrontation, the Mountain actor Hafþór Júlíus Björnsson told Entertainment Weekly: "I haven't seen it yet in my head how I would kill him, but somehow I would smash his head or kill him like that."
He added: "I think the fight would be quick rather than something long. I think people would be expecting a big fight but I would finish him really fast. It would be a surprise to people."
But whatever happens, the last episode of Season 7 is surely going to explore more than Jon and Dany's relationship.
Game of Thrones Season 7 finale will air on August 27 on HBO and HBO Canada at 9 pm ET.
Indian viewers can watch it on Hotstar on Monday (August 28) at 7:30 am IST and Tuesday (August 29) on Star World. Apart from that, one can watch it on HBO Now, Hulu and Sling TV live online.