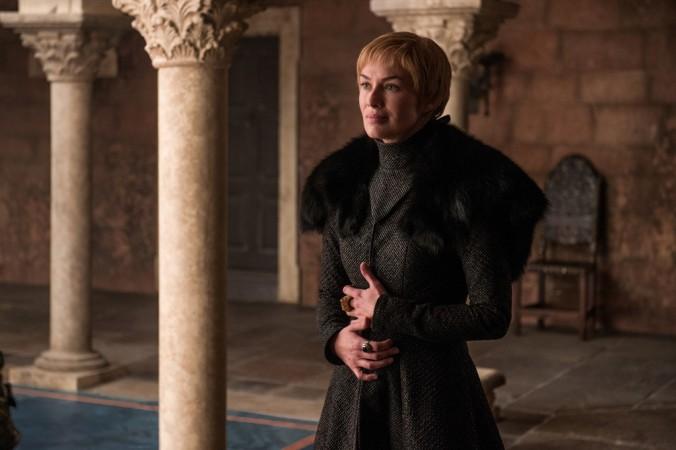 Game of Thrones' season 7 is reaching its climax as fans prepare to watch the finale episode this Sunday. But hackers have made this GoT season a problematic one as they have been leaking episodes and details way before the actual premiere date, spoiling it for viewers.
Once again, the HBO show has been attacked and the entire episode 7 details have been leaked online. The notorious Mr Smith, as the hacker calls himself, has shared the plot details with a Reddit user over email and it has reached the website.
Also Read: Sansa Stark vs Arya Stark: Has Littlefinger's plan come to fruition in Game of Thrones?
The user shared: "The hacker put up this email on his website, so I emailed him back then now he sent me a complete overview of episode 7."
WARNING: SPOILER ALERT!
The new and the last episode of this season, titled The Dragon and The Wolf, will finally reveal Jon Snow and Daenerys' relationship. The new photos also revealed that all the cast members are on the rival sides of the Seven Kingdoms to fight against the White Walkers.
The comprehensive outline of the story revealed some shocking revelations. The Reddit post gave a scene by scene description of the episode. It was known that Daenerys (played by Emilia Clarke) could be Jon's (Kit Harington) aunt. The long description gives more details into Bastard of Winterfell's family roots.
Though the description painted what the Episode 7 will look like, the question remains, will the hackers chose to release the episode hours before the finale premiere to spoil the fun for HBO? Fans have kept their eye out for any possible leaks.
Mashable reports that the hackers may drop a few scenes and moments from the finale. However, HBO is not ready to participate in the game to generate a buzz for the finale.
Hackers have demanded $6.5 million worth of Bitcoin from HBO but the channel has not caved in. The hackers also claim that they have three customers in line to buy the stolen HBO information.
"By the way, we officially inform you and other hundreds of reporters whom we are emailing that we sold 'HBO IS FALLING' entire collection (5 TB) to three customers in deep web and we earned half of the requested ransom," the hackers said. "We put a condition for our respected customers and they approved. We will leak many many waves of HBO's internal stuff to punish them for playing us and set an example of greedy corporation."
Game of Thrones season finale episode premieres this Sunday in the US and this Monday on Hotstar.