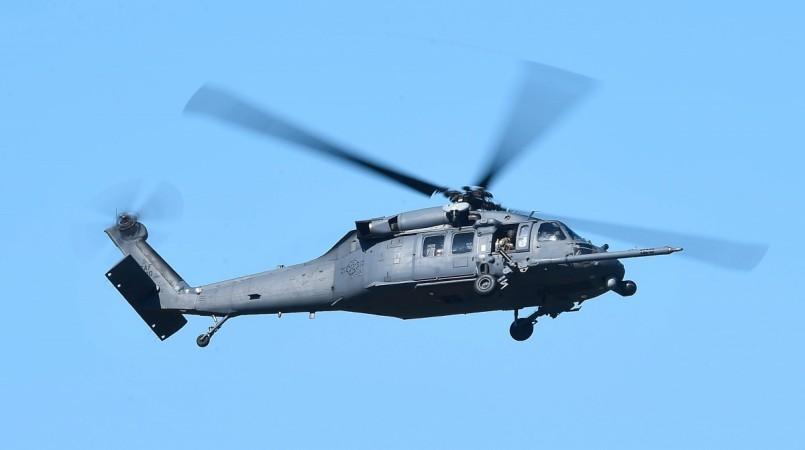 A bride miraculously escaped after her helicopter crashed at the wedding venue and burst into flames. The accident took place in a vineyard north of Sao Paulo, Brazil Saturday, May 5.
According to Brazilian news website Globo, a total of four people, including the bride were in the aircraft. Except the bride, rest of the passengers — pilot, a child, and a photographer — suffered minor injuries.
A shocking video of the crash, which was shared on various social media websites, shows that the helicopter caught fire in front of the stunned wedding guests.
The victims were immediately taken by the municipal ambulance to Santa Casa de Vinhedo, according to the fire department.
You can watch the video here.
Helicóptero R44 em chamas, após cair em Vinhedo/SP, no fim da tarde de hoje.
Vídeo enviado em um grupo de Whatsapp. pic.twitter.com/lyWRANBQNH

— Marcel Cardoso (@AreaDoMarcel) May 5, 2018
However, the wedding was not canceled and went ahead according to the plan. The twisted and burnt remains of the aircraft laid just meters away as the couple exchanged vows.
In a similar incident, a newly-wed couple died following a helicopter crash in the Grand Canyon on February 10. The bride, Ellie Udall from the United Kingdom died weeks after the crash took place. Her husband Jonathan Udall died just days before her death. The couple was on their honeymoon while accident happened at the tourist attraction.
Her family said in a statement, "It is with great sadness that we have to announce the death of our daughter Eleanor Udall (nee Milward) as a result of the injuries she sustained in the Grand Canyon helicopter crash on 10 February 2018. The family is exceedingly grateful for everything done by rescue services and volunteers in the Canyon, and throughout the last two weeks by the exceptional staff at UMC."
In another horrifying incident, a Brazilian bride recently died due to helicopter crash just minutes before the landing at the wedding venue. Three others were also killed along with the bride.