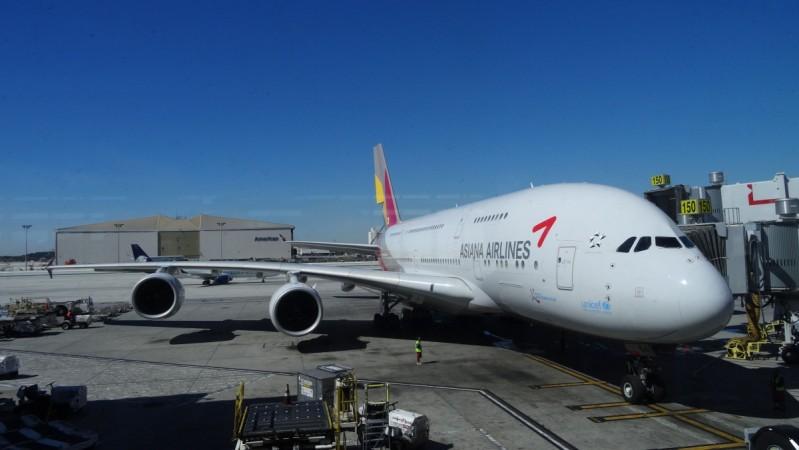 In a terrifying incident, an Asiana Airlines flight collided with the vertical stabilizer of a Turkish Airlines aircraft. The incident took place at Turkey's Istanbul Ataturk Airport on May 13.
In the video, the right wing of Asiana plane, which was carrying more than 200 passengers, contacted the vertical stabilizer of the Turkish Airlines A321 Airbus.
According to Channel News Asia, the incident led to a fire as well. Despite the aircraft's suffering damages, there were no injuries to passengers and crew.
Kaarina Barron, a Turkish Airlines passenger, told Daily Mail, "It sounded like a bomb going off and the whole plane seemed to tilt over. It was really scary. For a moment I really thought 'this is it, this is the end of my life.'"
While Turkish Airlines acknowledged the accident through a statement, Asiana Airlines did not release any statement. The accident has been investigated by Turkish and South Korean authorities.
According to a Turkish Airlines spokesperson, "Turkish Airlines confirms that the Airbus A330 type aircraft of the South Korean airline, Asiana Airlines, hit the tail of Turkish Airlines' Airbus A321 while it was taxiing on Istanbul Atatürk International Airport in yesterday. There were no passengers and crew injured due to the incident; it just caused physical damage on both aircraft."
Watch the video here.