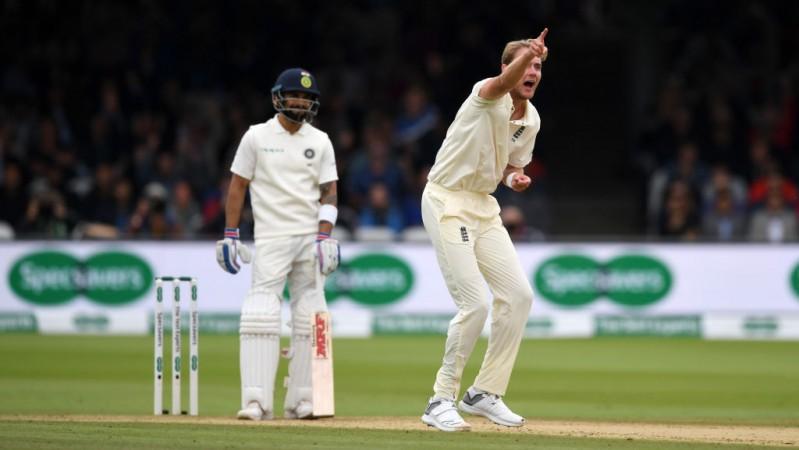 As if the humiliating loss was not enough, the Indian team now has to deal with an injury concern as captain Virat Kohli is reportedly suffering from a back problem. The captain himself has conceded that he needs to cut down on intensity in order to take care of the back after the strain forced him to go off the field late on day 3 and the beginning of day 4.
Even when he came out to bat, he was grimacing in pain and the signs did not look entirely positive for him.
"Yesterday and today, it wasn't great. The back can be very tricky when it goes off. It happened in the latter half of the last leg of the South Africa tour when I missed a T20 game. That was very sudden, it happened a day before (the game)," Kohli told reporters after India's humbling defeat.
However, he is quite confident that he can be fit for the third Test match which begins on Saturday, August 18.
'I'll be 100% with the bat'
"The good thing is I have five days before the next Test. We are confident that with rehab and strengthening I should be ready. Although not the same intensity in the field, I should be good enough to hold a position in the field and be 100% with the bat.
"Again, I'll have to look at the running bit, which was difficult today. As of now, it's sore -- I'm not hiding that fact. That's part of the game. I had to do whatever I could to go out there and bat again and try my best," he further added.
It has been quite a traumatic experience for the Indian batters against the seam and swing and Virat Kohli has been the one batsman who has held his own fort and his injury concern should be a big setback if he does not manage to stay fit for the third Test match.
Kohli has also said that he has to take care of his work schedule in order to manage the back troubles and this is where the Indian authorities have to handle him carefully.