Virat Kohli gave cricket fans quite a lot to cheer on Sunday by hitting a dominant ton against the West Indies in the first of the ongoing five-match ODI series in Guwahati.
The packed crowd at the Barsapara Cricket Stadium and the millions who watched him bat in front of their television sets were left awestruck by the ease with which Kohli blunted the West Indies attack in chase of a 323-run target.
However, Kohli created a stir during the post-match presentation ceremony when he said he has only a "few years left" in his career "to enjoy this sport".
The 29-year-old's comments left a lot of fans wondering if Kohli was hinting at early retirement, given the heavy workload he has had to manage over the years.
However, Kohli's childhood coach Rajkumar Sharma has clarified, saying his ward is not going to retire until he is 40. He added that fitness is not going be an issue for the India skipper, whom he believes has the hunger to carry on for at least 10 more years.
"I don't think he wanted to say a few years. You be assured. You will see him playing for India for the next 10 years. He will not retire before the age of 40 as his appetite to make runs will not satiate before that," Kohli told India News, as quoted by Times Now.
He added: "He did not want to say that. He wanted to say that he has 5-7 years left to play the game. He is not going anywhere for the next 10 years. There is no injury concern to him."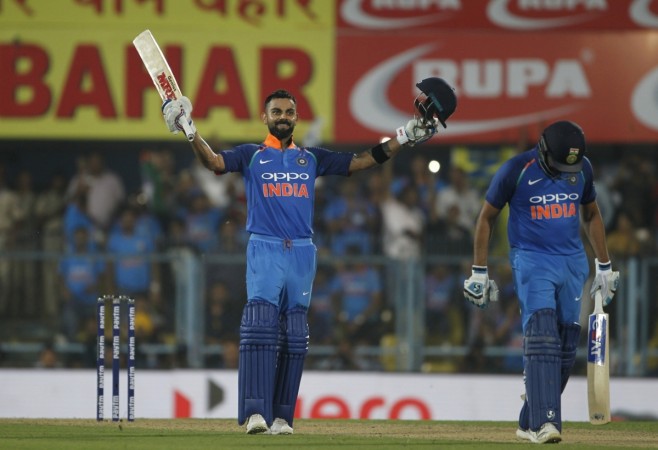 Kohli is one of the few players in the world who feature regularly in all three formats of the game. The Delhi batsman is an inevitable star in the cash-rich Indian Premier League as well.
Given the stardom he enjoys across the globe, television broadcasters are miffed when he is rested once in a while.
The pressure of being a modern-day cricketer, considering all the attention and expectations one has to deal with, is quite high.
Notably, South Africa great AB de Villiers shook the cricket fraternity by announcing his retirement earlier this year. The 34-year-old did not wait for next year's World Cup and revealed that pressure he had to deal with became unbearable.