The Board of Control for Cricket in India (BCCI) has sent a strongly-worded letter to the Asian Cricket Council (ACC) after the host broadcaster — Star expressed its displeasure over the absence of India captain Virat Kohli from the defending champions' Asia Cup 2018 squad.
Star had written to ACC Game Development Manager Thusith Perera, lamenting the BCCI's decision to rest Kohli for the six-team continental tournament, which is being played between September 15 and 30 in the United Arab Emirates.
The broadcasters pointed out it is difficult for them to monetize and generate revenue from the tournament following Kohli's exclusion, according to the Press Trust of India.
"In our view, the announcement of the absence of one of the world's best batsmen from the Asia Cup, only 15 days before the commencement of the Asia Cup, is a severe dent to us and will severely impact our ability to monetise and generate revenue for the tournament," the email from the broadcasters read.
Notably, the broadcasters have the right to question the ACC as Media Rights Agreement (MRA) obligations requires the continental body to ensure national teams send their best squads to Asia Cup, the report states.
ACC or broadcasters can't question selection: BCCI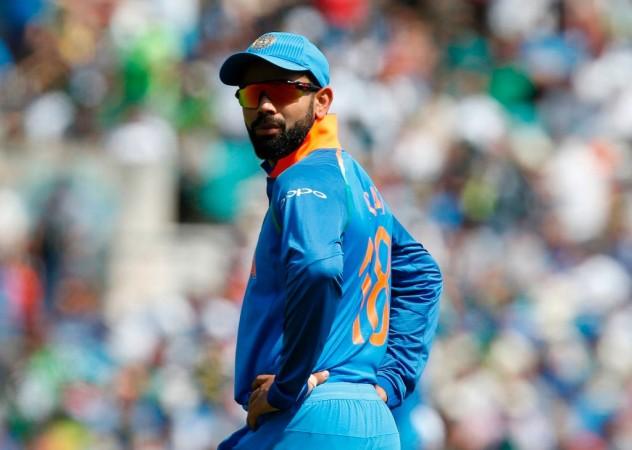 BCCI CEO Rahul Johri has made it clear in his response to Perera that neither the ACC nor the broadcasters can interfere or question the selection process of the apex body of cricket in the country.
"Please note that selection of the best available team for participation in a tournament is the sole prerogative of BCCI,'' Johri's reply read.
"It is not open for ACC or its broadcaster to insist on the selection of any particular player and/or to question the expertise of any selection committee as to which is the best available team for a particular tournament."
The decision to rest Kohli was taken during the senior selection committee meeting held in Mumbai earlier this month, considering the India captain's heavy workload.
Chairman of selectors, MSK Prasad had pointed out that Kohli, who is one of the few Indian players, playing all the three formats, had been on the road since Indian Premier League 2018 and deserved the rest after the hard-fought five-Test series in England.
Prasad also insisted that the decision is not exclusive to Kohli but other players, who are playing all three formats, will be rested in the near future.
India, led by Rohit Sharma, will open their campaign against Hong Kong, who were beaten by Pakistan, on Tuesday. The Men in Blue will face their arch-rivals on Wednesday, a day after their tournament opener.
A lot has already been spoken about Kohli's absence, with the opposition and former players questioning Team India's strength without their superstar batsman.
However, Ambati Rayudu, who is back in the squad after clearing yo-yo test, insisted the six-time champions are a force to reckon in the ongoing tournament without Kohli.