Being an Indian cricketer has its perks. Run by the richest cricket body in the world, the sport in the country has produced superstars, who have gone on to become demigods.
However, a senior national team berth brings with it an unimaginable burden of expectations and immense scrutiny from the public in the cricket-crazy country.
For instance, a home series win for Virat Kohli's men, even if it's against top teams, is seen as obligatory whereas the English and the Australian public celebrate such wins at their backyards.
Then there is workload, which is a becoming a cause for concerns across the globe. While stars of this generation are thankfully keen on being part of Test cricket, they cannot overlook the limited-over formats, given the amount of commercial interest ODIs and T20Is attract.
The advent of Indian Premier League (IPL) only added to the glitz and glamour of the sport. The cash-rich T20 league pumped in a colossal amount of money into the game — a source of more riches for the elite, who run the show at jam-packed stadiums across the country.
Playing cricket at the highest level has always been challenging but it's important to figure out ways to relax and get away from the pressure, according to Australia great Adam Gilchrist.
Talking to International Business Times, India from Puma Store in Bengaluru, the legendary wicketkeeper-batsman gives an important piece of advice for modern-day cricketers.
Excerpts from the interview
IBTimes: Top cricketers like Virat Kohli have time and again expressed their love for Test cricket. But how difficult it is to manage workload and pressure in this era?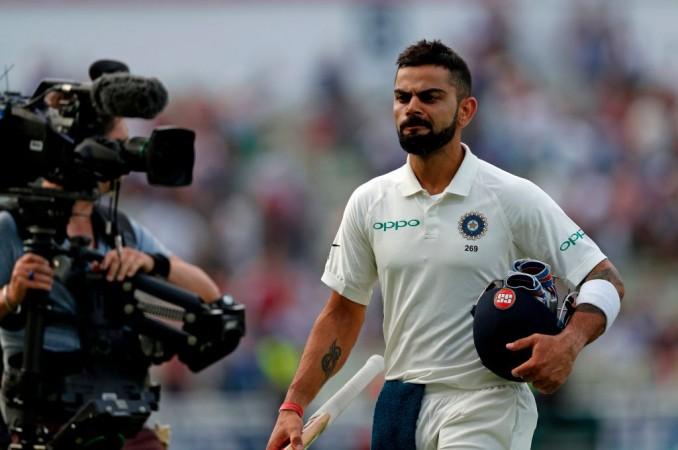 Gilchrist: It's always been challenging. There's so much cricket now, it gets difficult for these guys to have time off.
But they just need to find a way to relax and get away from all the pressure. I know it's difficult for the Indian players in particular. They can never feel like they can escape the attention.
It's a challenge but my advice would be: Try and get a little bit of downtime often and not forget the fact you're fortunate to be doing what you're doing — that's playing a spot, being paid for something that you love.
Reminding yourself time and again of what you love about the game and why you do it will be of great help.
IBTimes: How difficult it is for a player to adapt to different formats? Are format-specific players the way forward?
Gilchrist: There are clearly some players who are suited to shorter versions more than Test cricket and four-day cricket. They will be pigeonholed into specific formats.
However, I believe the best players will adjust to all formats and be successful across the formats.
Guys like AB de Villiers, Virat Kohli, Steve Smith, Joe Root, and David Warner have done well across all formats. Top players will always find a way.
IBTimes: Having been an explosive cricketer, would you have preferred to spend your prime in the T20 era?
Gilchrist: I have never thought about that and I wouldn't change a thing about my career. I was very, very fortunate to play through the era that I did. I played the bulk of my career in a more traditional landscape.
At the same time, I felt very privileged to experience the introduction of T20 cricket — IPL which was a landscape changer. I played six seasons in that.
I was lucky to be able to have a taste of all of it.