Former Indian captain Sourav Ganguly has advised Virat Kohli to identify players who can win him matches and give them a long rope and back them. Ganguly, who was always known to present strong cases in favour of players he believed in, wants Kohli to give the players the confidence to accept challenges and win matches.
"More than postmortem, it is important to recognise talent here. It is important for every team to move forward. I believe that the kind of batting that the likes of Cheteshwar Pujara, Rahane and Rahul have done in this series, they are 10 times better cricketers. Kohli needs to bring the best out of his players. It is a big responsibility of a captain to take the players along as you move ahead," Ganguly told India TV.
Captain should put his arm around players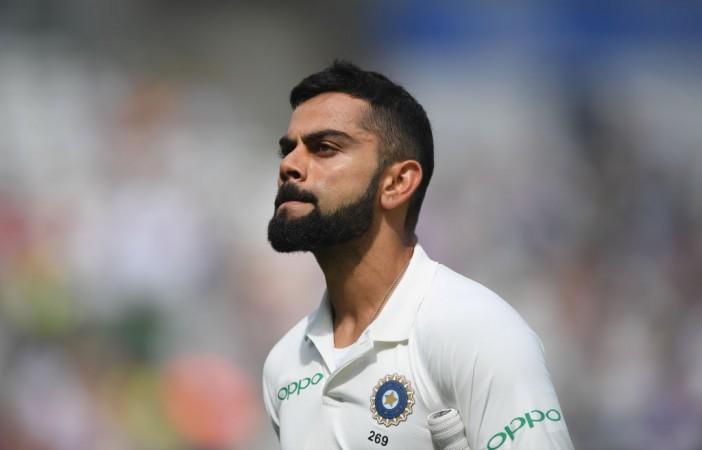 He also believes that the captain needs to put his arm around the players and give him the confidence that he is the match-winner in the side as this improves the performance of the player and the environment in the dressing room.
The former captain also spoke about the selectors and said that it has now become imperative that the selectors identify players who can perform and win series in overseas conditions and persist with them for a longer time.
"Selectors must see who are the players who make runs outside the sub-continent. They should give those players an opportunity in India. It shouldn't be the other way round. All the big stars of Indian cricket have made runs outside the sub-continent," Ganguly said.
While Ganguly believed that there should be competition for places, a player should not be under any type of pressure while performing and should not be concerned about his place in the side.
"And if you see, a player like KL Rahul has hit centuries in both Australia and England. So, he should be given an opportunity. Yes, there should be pressure, but it shouldn't be so much that the player breaks down. The selectors have to show this balance," he added.
Praising Ajinkya Rahane, KL Rahul, and Rishabh Pant for fighting hard on the fifth day in the Oval Test, Ganguly said that sometimes when the back is against the wall, players come out and play positively, much like what the trio did on the final day and that it a great sign going forward.