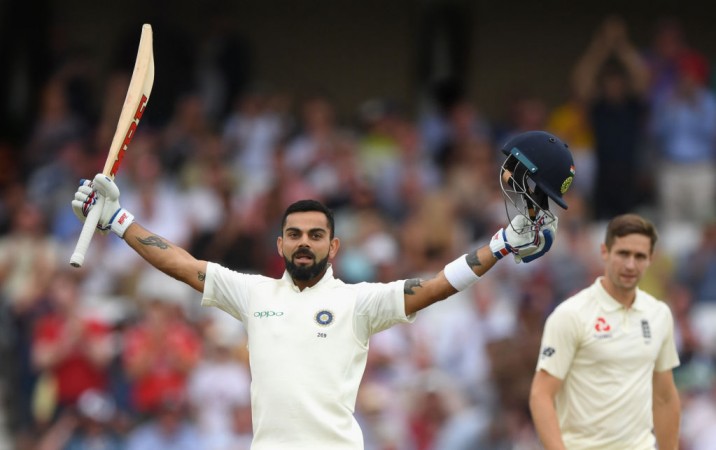 Virat Kohli dismissed the English Cricket Board-proposed 100-ball format, saying he believed it to be another format which would add to the workload of the modern day cricketer.
The Indian said he wouldn't want to be "someone who's going to be part of that World XI who comes and launches the 100-ball format".
"Honestly, I don't want to be a testing sort of a cricketer for any new format. I don't want to be someone who's going to be part of that World XI who comes and launches the 100-ball format," Kohli said, as quoted by Wisden Cricket Monthly.
"I love playing the IPL [Indian Premier League], I love watching the BBL [Big Bash League], because you're working towards something, competing against high-quality sides and it gets your competitive juices flowing. That's what you want as a cricketer. I'm all for the leagues, but not to experiment."
There is nothing unfair about Kohli's viewpoint but the worrying part is Kohli's continued championing of the IPL.
The Indian captain represents Royal Challengers Bangalore (RCB) and it is hard to imagine Kohli's serial winner attitude with such a non-performing entity.
Perhaps, the riches and the power he enjoys at RCB could be a reason. He is the only player who has never been a part of the auction process with his IPL club always retaining him.
The IPL stint though leaves him worse for the wear. When Kohli talks about having to deal with his back problems, he cites his heavy workload as a primary cause.
There is no way as per the Board of Control for Cricket in India (BCCI) and RCB diktat for him to skip or rest a few IPL matches. The fact that he is expected to give his best in the Indian off-season year after year for a team which can't match his quality is a tragic reality.
However, the Indian cricket team is gradually starting to match Kohli's winning attitude in its performances.
There is a need to continue playing well in all sorts of conditions. Not just playing great but winning. For that, adaption to foreign pitches and an earmarking of time for player's rest are needed.
Both are seemingly playing catch up with the commerce of the IPL in the forefront. It is outrageous to think that Kohli would wrap up his international career before he does his IPL stint. That would be the conventional approach.
One can only hope for another defiant course of action from the man with the midas touch in everything except in the IPL.