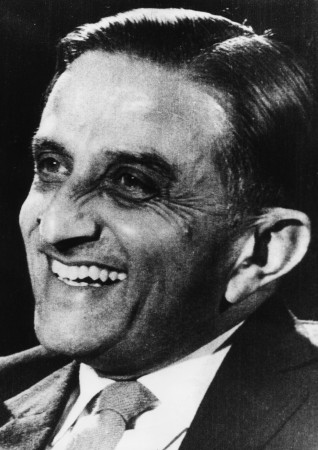 Known and remembered as the Father of the Indian Space program, Vikram Sarabhai was an Indian way ahead of his time. Sarabhai played an integral role in establishing the Indian Space Research Organisation (ISRO), the largest government space agency in the world.
On the ocassion of Sarabhai's birth anniversary, we take a look at some interesting facts and achievements of his life.
Born to rich parents, Vikram Sarabhai lived a privileged childhood and developed a keen interest in science and mathematics from an early age. A curious child, Sarabhai moved abroad to complete his higher education. During his stay in England, his curiosuity towards science increased and by the time he returned to India, he was determined to make a contribution of national importance in the field of science and technology.
After graduating in Natural Sciences from Cambridge University's St.John's College in 1940, Sarabhai joined the Indian Institute of Science in Bangalore and began his research on cosmic rays on the advice of eminent scientist CV Raman. Sarabhai published his first scientific paper titled 'Time Distribution of Cosmic Rays' in 1942.
Sarabhai served as the Chairman of the Atomic Energy Commission and played a major role in establishing the Indian Institute of Management, Ahmedabad along with other industrialists based in Gujarat.
He married celebrated dancer Mrinalini Sarabhai and his family members could not attend the wedding because they were participating in The Quit India Movement launched by Mahatama Gandhi. His sister Mridula Sarabhai also played an important role in India's freedom struggle.
Vikram Sarabhai was honoured with the Padma Bhushan and Padma Vibhushan awards in 1966 and 1972 respectively for his exemplary work in the field of space science by the government of India.
Sarabhai had a major role in Missile Man Dr. APJ Abdul Kalam's career. He not only interviewed Kalam but also helped in moulding his career. Kalam had said about Sarabhai that he did not chose Kalam because he was capable but because he was hard working. Kalam dedicated much of his success to Sarabhai and thanked him for selecting him and taking him forward.
Sarabhai received the support of Dr Homi Jehangir Bhabha in setting up India's first rocket launching station near Thiruvananthapuram.
It was because of Sarabhai's hard work and dedication that India's first satellite Aryabhata was put in orbit in 1975 from a Russian Cosmodrome.
He established the Vikram A Sarabhai Community Science Centre (VASCSC) in the 1960s to promote science and mathematics education among students and the general public.
Sarabhai's dialogue with NASA in 1966 made way for the launch of Satellite Instructional Television Experiment in India during July 1975-July 1976 when he was no more.