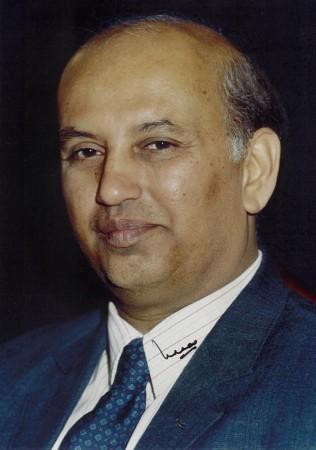 The Indian space programme was developed by four architects primarily – Dr Homi Bhabha, Dr Vikram Sarabhai, Professor Satish Dhawan and Professor U R Rao.
How India plans to break Russia's record by launching 104 satellites at one go; NASA had sent 29
Rao, who has just been awarded the Padma Vibhushan, can be described as the man who laid the foundation for the development of satellite technology in India, and is popularly called the Father of India's satellite programme.
Rao will soon head a panel that will decide how to design India's second Mars programme.
Rao was the man instrumental in deciding the payloads and instruments that went on board the first Mars mission undertaken two years ago. Rao will also decide the nature of payloads that will fly on the second mission, meetings for which have been slated in the weeks ahead. Rao will co-ordinate the payload distribution for the mission and the vehicles that will go to the Red Planet.
At the age of 85, Rao has not lost one bit of passion he has had for India's space development. It would be very appropriate that we have a glimpse of Rao's role in India's space development, especially in the context of him now guiding the second Mars mission and recently having been bestowed one of the country's highest civilian awards.
An understanding of Rao's growth also means an understanding of India's space programme. The two are intertwined.
Indian space started as the Indian National Committee for Space Research (INCOSPAR) in 1962 with scientist and industrialist and nation builder Dr Vikram Sarabhai as its chairman.
It was in the 1960s that formal space activity in India began with the scientific investigation of the upper atmosphere and ionosphere over the magnetic equator that passes over Thumba near Thiruvananthapuram, using small sounding rockets (US-made Nike Apache), the first of which was launched on November 21, 1963.
The launch signalled the birth of Indian space programme.
Space exploration in India was born in a church in Thiruvananthapuram (close to the coastline when there were no buildings to undertake research activities and studies); one which Rao used to visit...the Mary Magdalene Church.
Rao told the International Business Times, India that the origins of the Indian space programme were humble: "We didn't have a single building in the 1960s when we had to begin space work. So we occupied the pulpit of a church nearby to conduct our studies and research.
"We put up tables in different corners and would work from there for the launch of sounding rockets from Thumba. I used to work from the church too. That's how the space programme began. This was in 1963. Today we have the Vikram Sarabhai Space Centre there, but the church from where India's space mission began, still remains where it is."
The first chairman of ISRO was Dr Vikram Sarabhai, who along with Dr Homi Bhabha, conceptualised and launched the space programme in India.He served as chairman from 1963 to 1971.
Prof M G K Menon took over between January and September 1972. As he was still teaching at California Institute of Technology in 1970-71, Dhawan sought more time to come back to India and take over chairmanship of ISRO.
Dhawan eventually took over in 1972 and was chairman till 1984. "Dhawan's phase was the experimental phase of India's space programme. India launched several new programmes for the first time," says Rao.
Rao was born in Adamaru village near Udupi and studied in Anantapur, Bellary and Udupi for his schooling and intermediate, and at BHU Varanasi for his Masters in Physics. He did his PhD at Physical Research Laboratory, Ahmedabad, under the guidance of Dr Vikram Sarabhai and post-doctoral at MIT, in Boston.
In the early 60s, after his PhD from Gujarat University, he worked as a faculty Member at MIT, Boston, and assistant professor at University of Texas at Dallas. It was at Dallas that Rao carried out investigations as a prime experimenter on a number of Pioneer and Explorer spacecrafts, which eventually taught him not only how to make payloads for space missions, but also to develop, construct and master spacecraft and satellite technology.
This direct experience of satellites and working on payloads, Rao brought to India, when he returned from the US in 1966 as Professor at the Physical Research Laboratory (PRL), Ahmedabad.
Rao worked as a cosmic ray scientist under Dr Vikram Sarabhai. This work he continued at MIT, exploring the nature of solar winds and their effect on geomagnetism using Mariner 2 observations, In association with the Jet Propulsion Laboratory (JPL) Group, California
Rao's experiments on a number of Pioneer and Explorer spacecraft led to a complete understanding of the solar cosmic ray phenomena and the electromagnetic state of the interplanetary space.
In the late 60s and 70s, Rao was intensely working on satellite payloads and development of satellite technology with Vikram Sarabhai.
Under his guidance, in the 1970s and 1980s, beginning with the first Indian satellite Aryabhata in 1975, over 20 satellites including Bhaskara, APPLE, Rohini, INSAT-1 and INSAT-2 series of multipurpose satellites and the IRS-1A and IRS-1B remote sensing satellites were designed, fabricated and launched for providing communication, remote sensing and meteorological services. He was responsible for the successful launch of INSAT satellites during his stint at ISRO.
"The launch of INSAT satellites gave a thrust to communications in India, during the 1980s and 1990s. During these decades fixed telephone (landlines) expanded throughout country due to the availability of satellite links on the ground. People could talk easily from anywhere using STD (Subscriber Trunk Dialing) instead of waiting for hours to get the connection. This development played a key role in future for India to develop as an Information Technology hub," says Rao.
Rao took over the chairmanship of ISRO in 1984 and had a 10-year stint at the helm.
"It was my phase and chairmanship at ISRO that has been described as the operational phase of India's space programme, when all experiments that were being tried out under Dhawan's chairmanship became operational.
"This is not to boast, but I happened to launch India's satellite programme in 1972 and set up and established the INSAT and IRS satellite systems in the 70s and 80s. Under me, India moved from the experimental phase to the operational phase of India's satellite programme," Rao points out.
After taking charge as Chairman, Space Commission and Secretary, Department of Space in 1984, Rao also accelerated the development of rocket technology in India, resulting in the successful launch of the ASLV rocket in 1992 and the operational PSLV launch vehicle, which successfully launched an 850 kg satellite into orbit in 1994.
Prof Rao also initiated the development of the geostationary launch vehicle, GSLV, and the development of cryogenic technology in 1991. He has been promoting the use of space technology for broadcasting, education, meteorology, remote sensing and disaster warning from the 1970s to the late 1990s.
Since 2000, he has been active on various committees and panels advising and co-ordinating on various space missions including the Mars mission and various GSLV rocket launches.
Going back to his days at MIT, Rao recalls how he was determined to do things his way and not just remain an observer.
"MIT was a great place, but its Lincoln lab would do all the work on satellites and we would only get to see it. I wanted this to change, I wanted to do the work, not just see, so I decided I needed to move to Dallas to learn and do satellite payload work all on my own.
"We had to prove to NASA that we could build payloads for live satellites and space missions, by first building payloads for balloons and experimenting on balloon flights. We succeeded. Kennedy was to lunch with us and open our new space lab at Dallas, but he was assassinated just as we waited for him, close to noon."
In the early 1970s, when Rao was determined to build India's indigenous satellite, he was decisive in getting the work done when other scientists and policy-makers like M G K Menon were dithering.
This is what Rao told Menon, who was held in high regard by the Indian scientific and political establishment: "You have the chance of your lifetime, to learn satellite technology. We are getting a free launch, we will never get this type of thing from anyone else and if we don't take it now, we're not going to ever."
Menon wanted to have final discussions with the Russians on India agreeing to make a brand new satellite and have it launched by the Russians, but Rao would have none of it and took a call to build the satellite.
In fact, the Russians, who were a traditional ally of India during the Cold War, were refusing to launch India's satellite as they believed that India would not build one quickly enough. Rao was again adamant that he would have the launch of India's first satellite or nothing and that India would not just build payloads for a Russian vehicle, but build the entire satellite/spacecraft itself.
Rao was rushed to the Soviet Union to negotiate a deal.Rao was clear, blunt and decisive. Rao told the Russians: "I won't take your offer of a Russian launch and only payloads from us on that launch. I am sorry, I have come here with a specific purpose.
"As a scientist, I would have been happy to put a payload into orbit, but I've come here as the man in charge of the satellite programme. So I have to put a satellite. Putting an instrument was what I did and I have no problem with that. So therefore, if you're not giving me the chance to put/launch a satellite, I am sorry, we will not accept your offer. The offer is you must give us a free launch, and we'll build the satellite."
Eventually, the Russians agreed and gave India a timeframe within which the satellite was to be built for the launch.
After this decision was taken to build India's first satellite, the issue was the need for physical space to build the satellite. Rao eventually decided that the satellite would be built in Bengaluru's [Bangalore's] Peenya industrial area. There were only sheds there and India's first satellite, Aryabhata, was built in the Peenya sheds of Bangalore.
Rao told IBT: "We were even forced to convert a lavatory into a laboratory at the Peenya sheds for want of space to house India's signal/data receiving station for the first satellite, Aryabhata."
After the decision was taken to build Aryabhata at Peenya and launch it on the Russian launch vehicle, Rao had a word of advise for the industry.
"Everywhere I told industry, look you won't make a lot of profit, but at the same time, it is in our interest to make sure that you make some profit, and I said, don't be surprised if I give contracts to two people at least. I said I am not trying to sort of beat you, you know, you take and make whatever it is, and all of you will make money, but nobody will make a killing out of it."
When in the 1980s Prime Minister Rajiv Gandhi and Planning Commission Chairman Manmohan Singh were worried about funds for the space programme, Rao told them bluntly: "I told Manmohan Singh and Rajiv Gandhi then, now if you cut the money, I cut from the bottom all the space programmes, one by one.The amount of money you cut, the same number of programmes I cut. I'm not in the habit of delaying, and I'm not in the habit of wasting money."
By all accounts, Rao is a decisive, no-nonsense personality who took quick decisions and this trait of his has been evident throughout the development of India's space programme.
Prof Rao still plays a role in the space programme, having chosen the instruments for India's first Mars mission.
Prof U R Rao is now the Chairman of the Governing Council of the Physical Research Laboratory at Ahmedabad, and chairman of Advisory Committee on Space Science. More than any other single individual, Prof Rao is responsible for the creation of India's space and satellite capabilities and their application to communications and remote sensing of natural resources since starting his career in 1960.
-----------------------------------------------------------------------------------
Quotes from Prof U R Rao; his life and times

I didn't do the first, second, third standard, it was fourth standard straightaway at the Wardlaw school. Those days, students would join randomly because we didn't have anything LKG, UKG, nothing. In the forties, there was no kindergarten or anything like that. Usually somebody like a private teacher would teach in a place like Bellary.
Overall I was not a very good student in school, I just used to pass. I was OK. I didn't get any great marks.
Our father never came to take us to school and he was never there and nobody else would take us to school. So I went and joined Bellary High School on my own. His thing was, if I only study upto SSLC, that was good enough. That was his outlook at that time and I should say outlook all the time. Nobody knew anything about space.
I met Prof R K Asundi, a well- known spectroscopist and Jayant Narlikar's father, V V Narlikar, a pioneer in mathematics who also taught us theoretical physics at BHU
If MGM College (Udupi) had come earlier, I wouldn't have become a scientist
There was no MSc in the South in those days, so we had to go to the North, BHU was the most famous. It had an All-India character that no other centre had.
My financial condition was very, very bad. I could not afford the fee of eight rupees per month at BHU and only a scholarship later helped me.
The great Prof Abdus Salam (from Pakistan) said he would launch courses at a theoretical physics centre in Italy only if I gave the first course and talk. I had to do it. He had come to the Peenya sheds in Bangalore to see the building of our first satellite, Aryabhata.
The great scientists R S Krishnan and G N Ramachandran offered me 200 rupees scholarship for PhD under them. Dr Sarabhai offered me 100 rupees. But I went to Ahmedabad and Dr Sarabhai because I was interested in cosmic rays. It wasn't about the money
I used to sleep at the Shimoga bus stand at night whenever I travelled to PRL Ahmedabad from Udupi or to Udupi from Ahmedabad because I couldn't afford the hotel. During one such trip, I was taken to a family by a relative to see a person who became my wife.
I went to MIT, Boston as Dr Sarabhai wanted to work with me every summer, I worked on the theory of cosmic rays and set up an instrument at MIT to study cosmic rays.
I became part of Bruno Rossi's space group at MIT. Rossi was a great friend of Enrico Fermi. Both played a crucial role in the making of the atom bomb as part of the Manhattan Project, which was a World War II research project to make the atom bomb after Japan attacked Pearl Harbour.
Dr Sarabhai would make a bed and pillow for me, wake me up next morning and then make idlis or dosas. It was like family being with him. It was another matter that he was an institution and nation builder, industrialist and scientist par excellence and a great human being.
I think I have been fair to people in my space life, never have I hurt anybody. Hope I have not hurt.
Dr Vikram Sarabhai and Dr Homi Bhabha have inspired me the most intellectually in my life
I like Stephen Hawking and Richard Feynman, among many others
- What a great voice Bhimsen Joshi had. I would listen to Basavaraj Rajguru at 5am in my younger days in Dadar, Bombay. The great artistes would sing later in the day, while the chota artistes would sing first
I never had any doubts about the take-off of the Indian space programme
I was straight and blunt. Sometimes people would be afraid of me. But it was always for the good of the people.
I never regret. Everything could perhaps have been done in a better way, but I don't regret a thing.