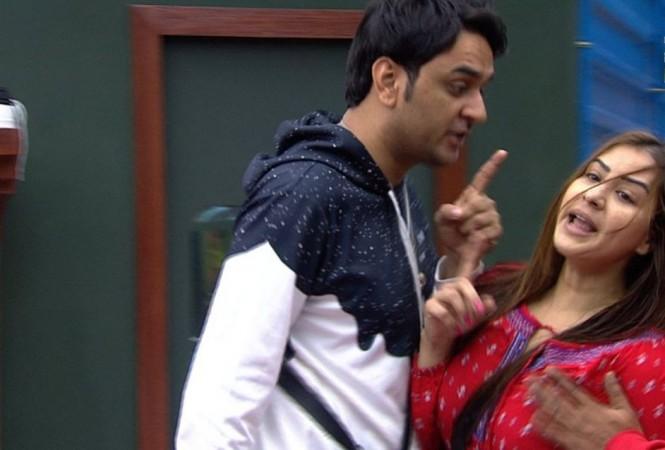 Shilpa Shinde had recently shared a porn video link on Twitter to clear the air surrounding her leaked MMS scandal in which a girl having a stark resemblance to her was seen getting cozy with an unidentified man. The picture was widely circulated on social media in her name during her stint inside the Bigg Boss 11 house. Hina Khan and her boyfriend Rocky Jaiswal had earlier slammed Shilpa for allegedly promoting porn on a public platform.
And now Vikas Gupta, who Shilpa had accused him of making her MMS after she was ousted from &TV show Bhabi Ji Ghar Par Hain, decided not to take anyone's side over the controversy.
"Honestly, I wouldn't like to give my take on this. Shilpa did what she had to. If I side her, Hina's fans will attack me. If I side Hina, Shilpa's fans will attack me. Either way, my fans will get embroiled, and within no time, our three accounts and our fan clubs will define a war zone," Vikas Gupta was quoted as saying by Spotboye.
"Bigg Boss 11 is over, at least for me. Let's move on with our lives, man," he added.
Earlier, Hina had slammed Shilpa for her actions and said that as a public figure the latter should be responsible as their tweets have the power to reach millions.
"Sad..anyone's fans or regular trolls may get away by saying anything on SM but as a public figure, we get a power to be able to reach to millions with just one tweet and at least we should be very careful n responsible. Especially in these times, real life is not a reality show," Hina wrote on Twitter.
Hina's boyfriend Rocky Jaiswal seconded his girlfriend's thoughts and attacked Shilpa and asked her whether she had a proof of consent of the women that she could post the video on social media. He also asked her why didn't she go the legal way if the women in the video was the imposter rather than promoting porn on a public platform.
To which Shilpa Shinde's brother Ashutosh Shinde gave a befitting reply to Rocky and said that before being a celeb, his sister is a woman and has every right to raise voice against such acts. He also asked him if social media only promoted her fabricated clip then how was Shilpa wrong if she had used the same social media to prove her innocence.
The Bigg Boss 11 winner also responded to Hina Khan and Rocky Jaiswal's hate comments and wrote a message on her Instagram which reads, "I don't have time to hate people..who hates me..because I am too busy in loving people who loves me."
On the work front, Shilpa is sharing space with comedian Sunil Grover in web series Jio Dhan Dhana Dhan.