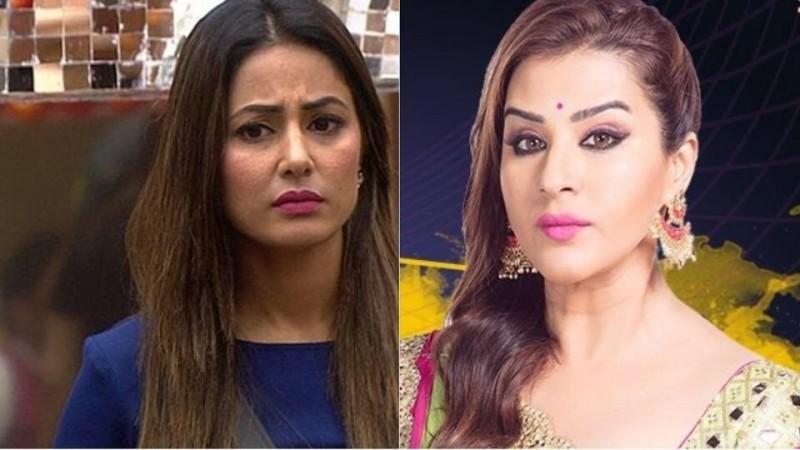 Shilpa Shinde had tweeted a porn video link last week to end all the confusion around her alleged leaked MMS clip which was being circulated in her name. But, Shilpa's tweet has irked her former Bigg Boss 11 housemate Hina Khan and her boyfriend Rocky Jaiswal who slammed the former Angoori Bhabhi for allegedly promoting porn on social media.
While Shilpa's fans slammed Hina and her boyfriend on her behalf, the Bigg Boss 11 winner has responded to their hate comments in an Instagram post.
The actress shared a picture where she was seen smiling all the way with a message "I don't have time to hate people..who hates me..because I am too busy in loving people who loves me.." which seemed to be an indirect dig at Hina Khan and her boyfriend Rocky Jaiswal.
The topic of the MMS video had come into the limelight when Vikas Gupta was made to stand in the box for the accused in the Weekend Ka Vaar episode Saturday, November 4.
When Shilpa shared the adult video link on Twitter in an attempt to prove her innocence, Hina Khan trolled her for her actions and wrote, "Sad..anyone's fans or regular trolls may get away by saying anything on SM but as a public figure we get a power to be able to reach to millions with just one tweet and at least we should be very careful n responsible. Specially in these times, real life is not a reality show!"
Her beau Rocky Jaiswal also slammed Shilpa and asked her to be more responsible while sharing such content as she holds a celebrity status.
"@ShindeShilpaS whatever happened with u is unfortunate n u hav a right to Spk abt it but I ask u, do u hav a proof of consent of the woman in ths video tht u can post it? If she's the imposter u claim why don't u go Legal instead of promoting porn on Sm being a responsible celeb?" Jaiswal wrote on Twitter.
He added, "Also how do u or any of us can prove that d woman in the video was aware tht she was going to be showcased on any porn sites ?This is heights of irresponsibility! As u claim being a victim of such acts u shud hav never done this!I don't care what fans do or say but THIS IS WRONG!"
Did Shilpa Shinde do the right thing by sharing a porn video link on Twitter to clear the air around her alleged leaked MMS clip? Do let us know your views in comments.