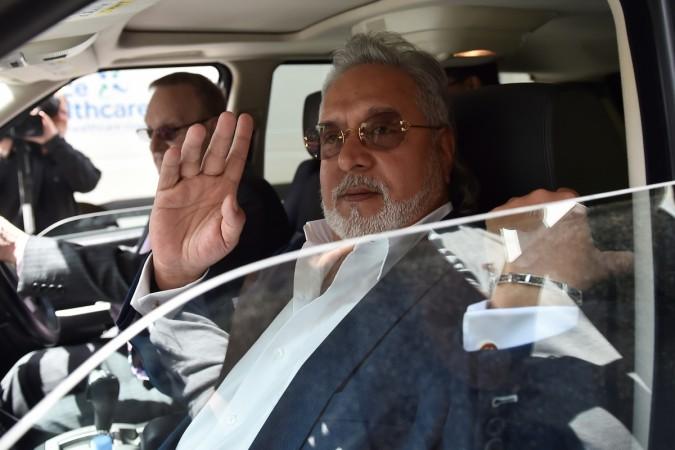 Tightening the case around Vijay Mallya, the Enforcement Directorate (ED) on Friday moved a special court in Mumbai to declare him as a 'fugitive economic offender' and confiscate all his properties. The agency said it was filing the application in line with the newly-promulgated Fugitive Economic Offenders Ordinance.
The ED also sought court orders for confiscating all the properties of Mallya worth Rs 12,500 crore, which includes immovable properties as well as movable properties in form of shares.
Mallya is the first person who would come under the Fugitive Economic Offenders Ordinance, and as per the agency diamond jeweller Nirav Modi would be the second.
The government has approved the Fugitive Economic Offenders Ordinance, 2018 on April 21 in a bid to bring back defaulters of huge bank loans who escape abroad and also provide for attachment and confiscation of the properties of the economic offenders.
The application comes a week after the ED filed two charge sheets against Mallya, Kingfisher Airlines Ltd (KAL), UBHL and others under Prevention of Money Laundering Act. It resulted in the issue of fresh non-bailable warrants against the Bengaluru based businessman.
The investigation into Mallya revealed a criminal conspiracy of no intention to repay the loan since they were sanctioned to KAL. As per the agency, Mallya was seen to be alienating his assets by disposing of the properties held indirectly by him.
The agency alleged: "There was a conspiracy amongst Mallya and the officials of KAL and others to project and get accepted the brand value as a collateral security in spite of the same being a hypothetical asset and suffering from deficiencies and also deliberately avoided in submitting the valuation report of another brand valuer."
In its charge sheet, the agency also alleged that several instances of siphoning and diversion of funds by KAL at the behest and for the benefit of Mallya.
[With inputs from IANS]