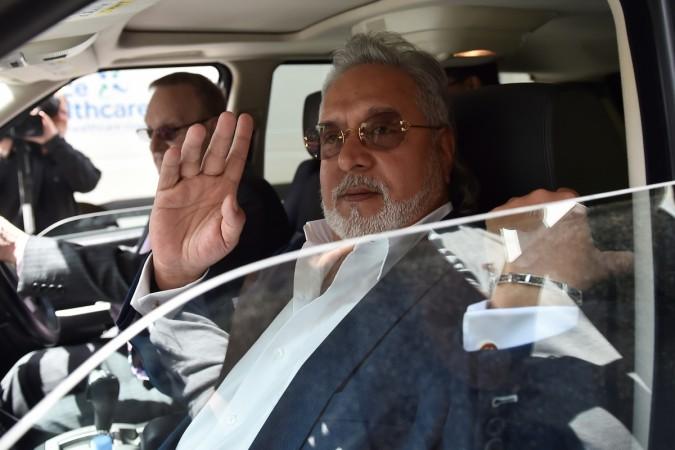 The UK High Court in London has ordered Indian businessman Vijay Mallya to pay upward of 200,000 pounds towards expenses incurred in the legal battle by the consortium of 13 banks in India.
The embattled liquor baron was ordered to pay the cost, whose exact value will be decided by the banks. Failing to come to a consensus, the High Court said that it would independently assess the value of the legal dues, and ask Mallya to pay accordingly.
Last month, Mallya saw a judge overturn his request to stay the worldwide assets freezing order directed by the Indian banks. Judge Andrew Henshaw said that the banks were allowed to enforce the freezing order, as they were entitled to recover funds amounting to nearly USD1.3 billion.
In the same hearing, the judge asked the businessman to pay the costs towards the registration of the freezing order, as well as the Debt Recovery Tribunal of Karnataka in the UK.
Led by the State Bank of India, the group of 13 banks include Bank of Baroda, Corporation Bank, Federal Bank Ltd, IDBI Bank, Indian Overseas Bank, Jammu and Kashmir Bank, Punjab and Sind Bank, Punjab National Bank, State Bank of Mysore, UCO Bank, United Bank of India and JM Financial Asset Reconstruction Co. Pvt Ltd. The Indian banks have filed cases against the tainted business tycoon for allegedly defaulting on his loans.
Mallya is also fighting a case to avoid extradition on fraud and money laundering charges worth an estimated Rs 9,000 crore. His hearing for the closing arguments by both his defence team and the Crown Prosecution Service (CPS) is scheduled for July 31, after earlier being scheduled for July 11 at the Westminster Magistrates' Court.
The CPS is contesting the case on behalf of the Indian government. Last April, the Indian government filed for an extradition warrant. Mallya has been granted bail until the verdict on the matter is issued.
While the CPS believes it has successfully established a case against the former Kingfisher Airlines boss, Mallya's lawyers argue that the criminal charges against him are "without substance" and "politically motivated". They also claim that the condition of Arthur Road Jail in Mumbai, where Mallya is due to be housed when extradited, is not good enough.