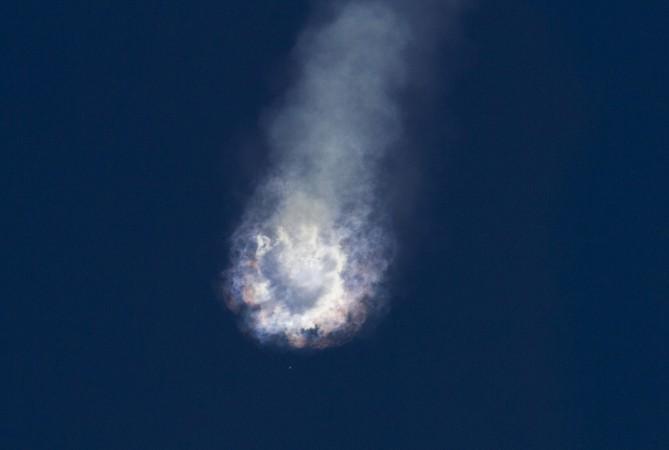 This week has seen a spate of alleged UFO sightings, on Earth and across the Solar System. Now, video footage has emerged of a flying object crashing into Anna Maria Island, in Florida.
While CCTV cameras and dashcams captured this fireball hurtling to Earth on Monday, November 21, the footage went viral on Thursday, sparking reactions across the globe, with some even calling it an "alien invasion"!
People who witnessed the fireball, told local authorities that it crashed into the ground at a speed of "40,000 mph".
More than 150 people, including Josh Stone, a TV meteorologist from ABC 7, reported the incident to the American Meteor Society, according to Headlines & Global News.
The footage was also captured by dashcams on Venice and North Port Police patrol cars.
"[I've] Never seen anything like that before,.....looked as bright as the sun....heard a little rumbling after it faded away," Stone stated.
The luminous fireball streaking through the sky was also observed by people as far away as Alabama and Georgia. The giant fireball eventually crashed into the island. Luckily, no one was hurt nor was there any damage to property.
According to the Daily Mail, the flash seen was the object burning up as it entered the Earth's atmosphere.
Numerous other instances of UFO sightings have been doing the rounds lately.
Check out the captured footage here:
Earlier this week, images of a strange mysterious object seemingly floating in midair were captured on Mars. The report stated it was an amulet (You can read more about this object here).
Also, a report stated that a fleet of UFOs taking off from the moon was allegedly captured on camera. The footage went viral, and spurred a heated debate between alien theorists and sceptics.
A retired US Air Force (USAF) veteran unknowingly captured footage of a "UFO" from his DJI Phantom 3 Professional 4K aerial camera in North Carolina's Ayden District Park on October 26 2016. (You can check out the footage here).
The 59-year-old vet only noticed the "UFO" when he was reviewing the clip a while later. He immediately handed it over to the Mutual UFO Network (MUFON), which shared a copy of it with NASA. MUFON stated that the flying object was travelling 6,200 feet (about 1.2 miles) above ground and flying at 10,000 mph.